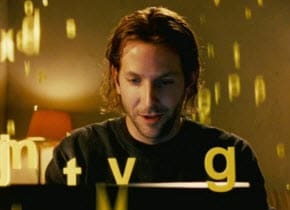 Limitless is one of my favorite "sleeper" movies of the past few years, a film which arrived with little fanfare, but made a lasting impact on me with its fantastic concept and execution. In it, Bradley Cooper plays a man who takes a pill to make him smarter, and the possibilities after that? Well, that's where the title comes in.
Now, Bradley Cooper and Relativity are planning a Limitless TV show, something I can't say I ever saw coming. A sequel maybe, but a show? From Deadline:
"The announcement will be made at the upcoming MIPCOM market in Cannes, where Relativity CEO Ryan Kavanaugh will give a keynote speech Tuesday. "Limitless is the perfect example of Relativity's multiplatform approach to creating quality content," he said. Added Georgeville TV CEO Marc Rosen, "The film has an organic natural extension into a compelling and sophisticated one-hour drama that is both a thrill-ride and a social commentary."
While Cooper will be on board as an executive producer, he won't be starring I don't believe. He's still a movie star after all, and even though many are making the switch to TV, I don't think he'll be doing so just yet.
There's no channel set for the show yet, and its really just in its early planning stages, but I'm incredibly curious to see where it lands, and how the concept will translate "organically" to a TV show. More on this as it develops.