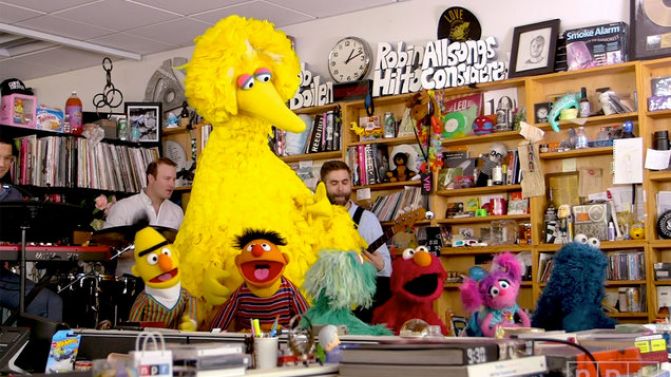 Quite a few people won't know who Caroll Spinney was until they're reminded just who was behind the voices of Big Bird and Oscar the Grouch from Sesame Street, two of the most iconic characters ever. His role as a puppeteer lasted for well onto five decades before he retired in 2018, and at this time he's left behind enough of a legacy for children to continue enjoying for years to come. Given that he was interested in puppets since the time he was five years old, it's not at all difficult to see how Caroll would one day become interested in such work as a living. On top of drawing comic strips and authoring a book he was well-known and greatly respected by those in his field that he worked and interacted with on a regular basis. His recent passing doesn't come as a huge shock as he had been fighting with dystonia, a condition in which the body can experience involuntary muscle contractions that twist or contort various muscle groups in the body. Seeing as how he'd battled this condition, which can't be cured, for so long it's hard to imagine what he must have gone through while on set, as attempting to control one's own body with dystonia is hard enough, but trying to keep control of a puppet with this condition seems hard to imagine. Still, for decades he made it work and continued to put forth the best performance he could give, which in many cases was outstanding since none could possibly think that he gave any less than the best.
As Jeremy Dick of TVWeb has announced Caroll was 85 when he passed, which is enough to think that he had a very long and fulfilling life as he'd done what he was passionate about for so long was able to touch a great number of lives through his efforts. A lot of us can remember the days when we thought that Sesame Street was a place we could go and find without any big effort, right?  Big Bird was one of the most popular characters there and still is in fact, and Oscar the Grouch is one of the only ones you'd want to avoid simply because he was kind of mean at the time, at least from the perception of a child. Sesame Street has a long history of colorful and entertaining characters that kids have been latching onto and enjoying for years, and some have even kept an interest in as adults. While a good number of the characters aren't as popular among adults some are still well thought of as Big Bird is simply classic, Oscar is something of an oddity but still popular, and of course, Cookie Monster has proven to be one of the most versatile characters on the roster. Much has changed since Jim Henson brought Caroll on back in 1969, but even since then the whole idea of Sesame Street has never really gone away thankfully. People still enjoy it, kids still get a kick out of it, and quite honestly it's an institution that still has a lot of merit when it comes to educating children and teaching them the many lessons that will help them later on in life.
Each time the entertainment industry loses another member it's a sad day, but it's also a reminder that with every laugh, every solemn moment of learning, and every smile they provide, they're only here for a fleeting time, and once they're gone it's up to someone else to take up the act and keep it going, or come up with something new to entertain the masses. The part of Big Bird was taken over Matt Vogel, who for all intents and purposes is doing just fine at this time, though of course many people are still going to honor and pay respect to Caroll, who was there when the big, yellow bird first got his voice and was around for a long time after. Likely as not, or hopefully at least, Sesame Street will give a shout out to Caroll and a thanks for his contributions, as would only be proper after so long of being the big guy. When it comes to iconic roles after all Big Bird is one that a lot of people across various cultures and generations can agree is well-known and well-liked, and to give credit to the man that's responsible for bringing him to life it would be important to mention Caroll's name and give him a big thank you.
It's thankful that Big Bird won't just vanish with the passing of the man that helped make him possible, but all respect and love needs to go to Caroll since his passion for puppets and the love he put into his work helped such a thing to happen in the best way possible.