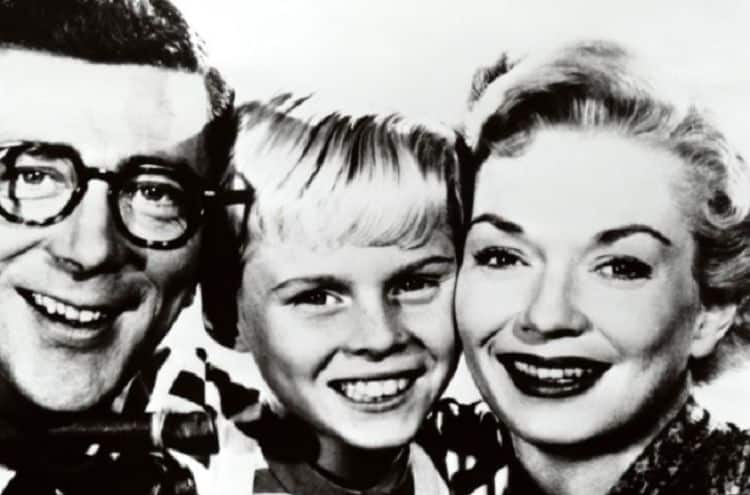 There's one saddening aspect of any actor's career when it comes to their later years, and it's the fact that a lot of those that might have known anything about them and had enjoyed watching them act are either long deceased, or their memories have faded, and along with them has gone the remembrance of great roles that were at one time the pinnacle of said actor's time in front of the camera. Gloria Henry, a famed actress and one of the many that lit up the screen in her day, passed away recently, and while many might not recognize the name, there are likely still a few people that might be able to speak of the woman and what she did during her time on screen. Her career spanned from the late 1940s to the mid-2000s, and she even had another appearance in 2012 on Parks and Recreation before she retired for good. The 98-year old passed away a day after her birthday, which is poetic in a way since she lived a long and very fruitful life for all intents and purposes, creating a life for herself that wasn't always perfect, but was of her own making quite often and was something she could be proud of without any doubt.
This is, unfortunately, the way of many upon many actors, as they will have their hard times, their glory days, and when all is said and done, their memories will start to fade as later generations begin to embrace the current and future stars and move on without remembering the stars of the bygone eras that helped to ensure that the industry would continue to flourish. Gloria and many others have come and gone over the years, and their contributions have been largely forgotten, but the fact that some memories have stuck around remains a testament to the idea that they are important and are a part of the bedrock of Hollywood that continues to endure even as countless issues continue to arise and threaten that stability. It's nothing new if a person is bound to be honest since issues with celebrities, with the business, and anything and everything that goes into it has existed since long before many of us were ever born. Gloria was one of many that made her career in the movies and on TV, but she also started out in radio as well. One of her greatest roles, and one that she's remembered the most for, is that of Alice Mitchell from Dennis the Menace, which is a story that many people have enjoyed from the time they're young well into adulthood.
Gloria had a long and full career that stretched for decades, with plenty of breaks in between no doubt to keep her from burnout, which is too common in the acting industry and has been responsible when it comes to a lot of actors that have decreased in popularity and influence. Taking the time to actually unwind and tend to one's own personal well-being is a wise decision for any actor, and it does appear that Gloria took advantage of this throughout the length of her career, though she did stay plenty busy from one show and one movie to the next. Looking at the pictures and the old clips that are to be found it feels as though one might be peering into a different world altogether, one that was a little simpler and wouldn't recognize the one we live in today, but it feels likely that this is bound to keep happening as the years go by and things continue to change in such a big way over a period of time. One has to sit and wonder at times if the stars of those bygone days were even aware of what direction their industry was headed in, or if they thought that the days as they knew them were going to last forever. As things continue to progress they're going to change, and those that are able to stick around for a while are those that have to witness as the world they knew is slowly but surely eclipsed by the world that appears to pass them by. Like many actors, Gloria did what she could, and succeeded to be certain, to adapt as the world changed. What's comforting is that there are still those that are enamored of old movies, shows, and actors that will continue to remember and preserve the past in a way that will keep their memories secure if not always as strong as some might like.
But this is one of the many aspects of show business that many people don't think about, no matter that some do attempt to keep the memories alive. It's important to remember and respect the past, especially since it helps to shape the present. Rest in peace ma'am, you'll be remembered.