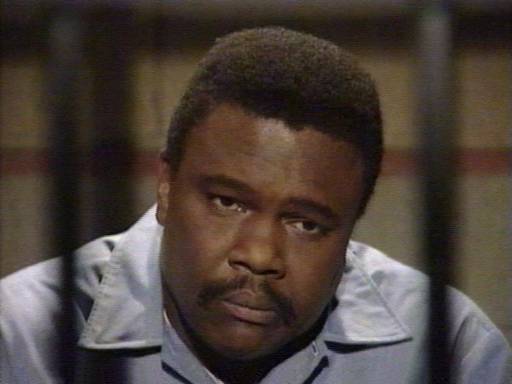 He wasn't there for every episode but when he was his character was nothing short of funny. As Al's sidekick and one of his best friend's Griff was kind given the short end of the stick every now and again but he was also made to be one of the funniest and most pathetic characters on the show. As Bud said he actually painted his ankles to make people think he could afford socks. But when he was Al's side Griff was undeniably hilarious.
It takes a special kind of friend to be sent to death row by their buddies and shake it off as a prank after all.
Garbage duty
When Griff and Al are convinced by Jefferson to join the National Guard they get a lot more than they bargained for. Their drill sergeant is a tyrannical wiseguy that can't help but insult his troops, and Al is without a doubt the biggest thorn in his side of all. Griff tends to go along just to get along as the saying goes, but is still tormented just as much, mostly on account of Al.
Blackmail
Al and Griff discover that their boss Gary is running a sweat shop and instead of reporting her to the authorities they decide to blackmail her into giving them what they want. Unfortunately their price is so low that Gary coughs up the money immediately and, thanks to Al, they lose it just as quickly when Gary's illegal operation is put on the spot by a local newscast. Gary easily plays it off and leaves the guys with little more than the need to plug her in the rump with a well-placed size 9 heel.
Knocking the public schools.
The guys get assistants due to the Christmas rush at the shoe store and immediately set them to work doing their errands and their jobs. When one of them brings the guys their lunch and it's not done the right way Griff immediately blames the school system. Funny enough it's the same system that made the guys who they turned out to be.
Installing a satellite.
If you took this episode literally, well, really if you took any of them literally, you would cringe at thinking just how badly the guys get hurt with each passing minute. While installing a satellite dish on the roof Al, Jefferson, Griff, and some of the other guys continually fall down as they forget that they're actually ON THE ROOF. It takes a while, but eventually they get the dish up and running and can enjoy it, bandages, splints, casts and all.
Midnight madness
Wolves, moon, night, shoes. If you couldn't really follow Al's logic don't feel too bad, Griff had some trouble with it too, and he worked with the guy. When it turns out that the midnight madness sale wasn't quite as busy as it was supposed to be though Griff begins to wish that his costume claws were real. By the end of the night though business has picked up due to Larry Storch being laid out unconscious in the shoe store and being surrounded by female fans. Griff, ever the opportunist, has a price set and a camera ready.
Griff wasn't the biggest part of the show but he was one of the funniest. He was definitely one of the best add-ons to the cast.