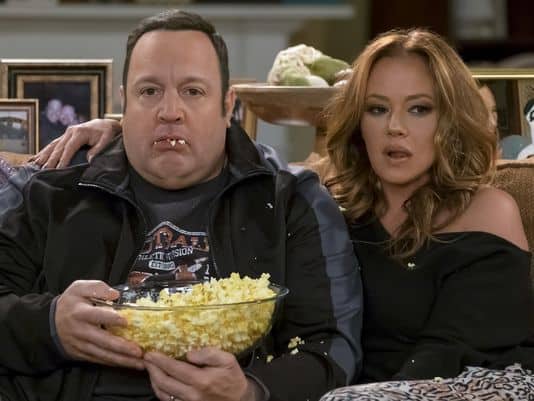 Leah Remini is most known for her role as Carrie Heffernan alongside co-star Kevin James in the popular television sitcom King of Queens. Most recently her break from the church of Scientology has also made headlines, but did you know that she actually started her career at the tender age of 13? Her looks have changed as she has matured into the beautiful actress we know today so some may not recognize or remember her from the roles she played in the 80s and 90s.   Recently she made a triumphant reunion with Kevin James on his new show Kevin Can Wait so we got a little nostalgic.  Here are some of the significant and memorable parts she played long before her success on King of Queens.
Who's the Boss?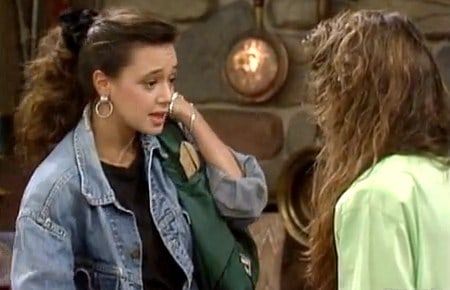 Leah began her career by appearing in a 1988 episode of Head of the Class. Her next lucky break happened when she was cast in two episodes of Who's the Boss the following year. This turned out to be a big break for Leah as she starred with a young Halle Berry in Living Dolls, an ABC series that spun off from Who's the Boss. Unfortunately, the show didn't become popular enough to stay on the air, but that didn't stop Leah from landing minor roles in Valerie, Normal Life and Guns of Paradise.
Saved By the Bell and moving ahead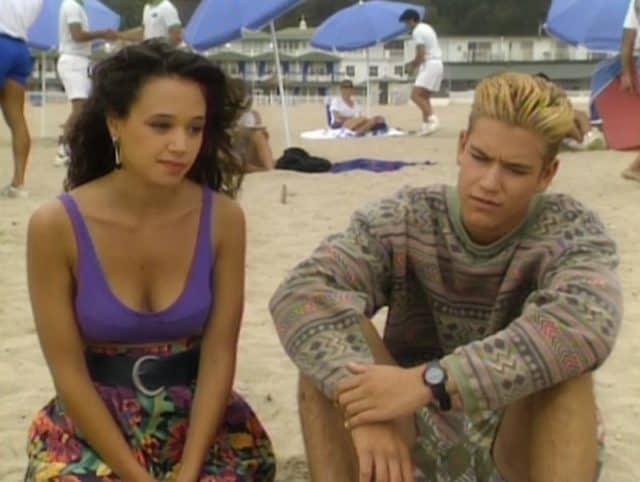 Remini appeared in seven episodes as a guest star on the popular series Saved By the Bell as Stacey Carosi. She played the daughter of the Malibu Sands Beach Club owner Leon Carosi. Leah was never out of work long as she continued on in 1991 appearing in Man in the Family in a recurring role. She landed a guest role on the Friends show airing on NBC in 1995. She had auditioned for the character of Monica but Courteney Cox was chosen for the part. The absence of a full time acting job didn't' keep her down. Leah joined the host of actors choosing to provide the voices for animated movies, joining the cast of Phantom 2040. She managed to land a second show that she could call her own in First Time Out, however; the show was cancelled after twelve episodes.
Building for success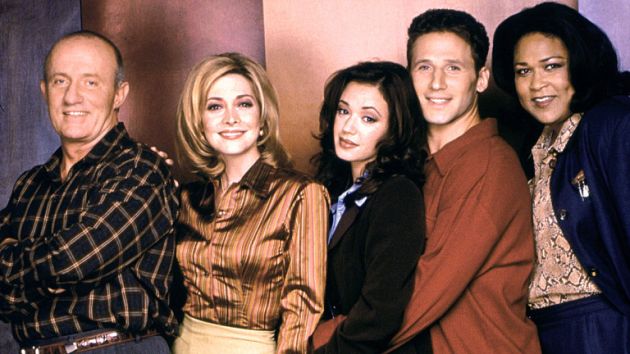 The final role that Leah landed prior to King of Queens was the sitcom Fired Up(see the guy on the left?  Mike from Breaking Bad!). She co-starred in series for the full 28 episodes until it was cancelled. It was in the following year that she was cast opposite Kevin James in King of Queens until that series ended in 2007.
Leah Remini has appeared in a variety of different roles through the years. She is a veteran actress who started as a child and matured into her current status as super star. She has earned the distinction by pursuing her dreams relentlessly. She continues to grow in her craft today and is still actively pursuing her acting career. She starred opposite Vince Vaughn in Old School (2003), has appeared in The Talk, Family Tools and White Man Van. More recently she became a Dancing with the Stars contestant. She has also taken an active role in writing a book which explains her experiences and concerns about the Church of Scientology.