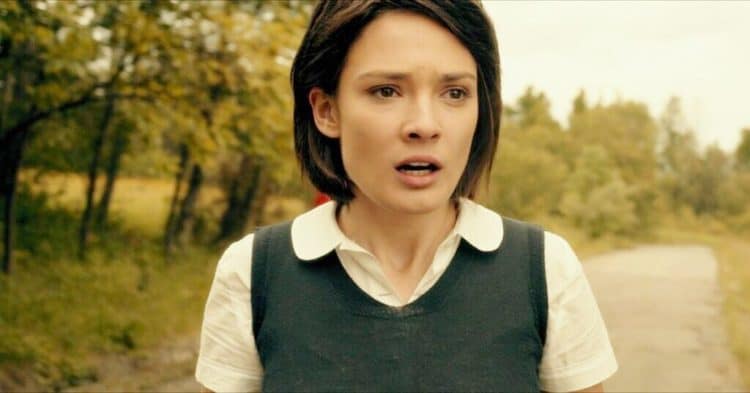 A life that's measured in more than a few decades is one that is often seen as well-spent and in many cases when it comes to Hollywood, successful or at least memorable. Lorina Kamburova created a memorable life, but the age of 29 is simply too young to pass on in any case. The actress, unfortunately, succumbed to pneumonia that was exacerbated by COVID-19 recently, which is bound to have become an argument that many would take up without question since the number of COVID cases around the world have been the subject of heated debate for the past year or more. The idea that more individuals will meet their end due to COVID is something that many people would wish to see an end to eventually, but even with the world going back to the way it used to be, kind of, things still haven't settled down fully as the coronavirus is still present and the safety measures that many countries have tried to put into place are still very much a necessity.
Having started up her career in 2011 at the age of 18, Lorina managed to stay pretty busy throughout her time in the business, becoming known in movies and on TV as she built her reputation throughout the years. She did manage to stake her name in a couple of movies that were definitely worth taking note of, such as Leatherface and the Death Race franchise. Those that had seen her before might have believed that she was on her way up, and it definitely appeared that way since the list of movies that she'd starred in is impressive for her time in the business. Many would likely say that she was bound to be another pretty face that would have to prove that she could actually act and not just be another attractive individual on-screen. After watching a few of her clips however it's apparent that just being a pretty face was not her goal, as this young woman could act.
While that makes her passing just a little more tragic it also should be able to give some comfort, however little, that she was someone who could have become another famous face in the business. The tragedy of losing anyone at such a young age is that their potential far outstrips the time they were given on this earth. Celebrating her successes is, at this time, more palatable than focusing on her end, though it's likely difficult for family and friends, those that knew her best since the pain is bound to outweigh the benefits of her career at this time. The memories that people have of her are the best to cling to at this moment, even though it's likely that they'll still cause their own discomfort as people continue to miss her. There's very little to say other than she was taken too soon, and that her memory will stick around for a while given that she wasn't just a flash in the pan according to the career she managed to build before her time was up. Those that star in a few movies here and there before they're gone are easily forgotten by all but those closest to them. But those that work as hard as Lorina did are bound to be remembered by quite a few people, especially with the fact that she was a part of a couple of franchises that boast a very impressive fanbase.
Trying to find the words to ease the pain of losing another actor from the business isn't always easy since a lot of the time people will either lean heavily on statistics and career highlights or will lean toward cliches that people have heard over and over and have grown tired of. I'm not about to do that since Lorina and every actor that's come along throughout the years deserve a little better. It's fair to say that her career was hitting the high notes as she continued along and had she been able to stick around it's very possible that she could have had a breakout role that would have elevated her in a big way.
It's also very possible that she would have had a middling career, largely because the competition in show business is quite fierce and requires that an actor do something to stand out in a big way so that they can enjoy the benefits of being an A-lister. Whether that was Lorina's intent or not she was a hard worker and someone that could hold her own with many actors while on screen. Had her career gone any further it's very likely that she would have been a celebrated actress within the next decade. As of now, all we can do is hope that her family and friends are finding ways to cope with this loss. Rest in peace Lorina, you'll be missed.