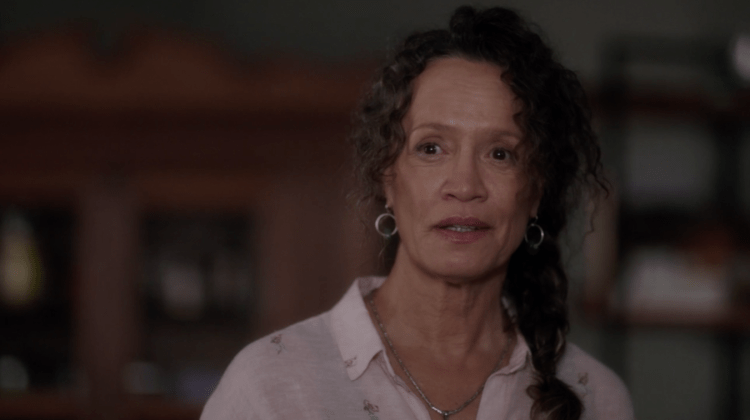 Born in New Zealand, Rena Owen began her acting career 30 years ago when she debuted in the show Betty's Bunch. Since then, Rena has become highly respected in the industry for her ability to take on a wide variety of roles. From dramas to stories with a super natural twist, Rena Owen has refused to be boxed in. Now, as one of the stars of Freeform's series, Siren, Rena and her talents have been introduced to a younger audience. On the show, she plays the role of Helen, a woman who descended from merfolk. As the show enters its third season, Rena Owen is already giving viewers a performance worth talking about. Keep reading for 10 things you didn't know about Rena Owen.
1. She's A Descendent Of Te Ruki Kawiti
Rena Owen is very proud of her roots. She descended from the well-known Maori chief, Te Ruki Kawiti on her father's side. Te Ruki Kawiti lived from the 1770s until 1854 and is well-known for defeating the British in the Flagstaff war during the 80s.
2. She's A Shy Person
It's easy to assume that everyone who acts or performs in some way must love attention, but that isn't always the case. Especially not for Rena Owen who considers herself a very shy person. When asked how she's able to act despite her shyness, Rena said, "on stage or in front of (the) camera, I come out of myself in the security and safety of a character in an imaginary world."
3. She Wants Unique Roles
Taking risks can be scary when your entire reputation could be impacted by just one bad role choice. But Rena enjoys taking chances and playing different types of characters. In fact, she actively pursues roles that are unique and prefers not to play the same type of character multiple times.
4. She's Written Plays
Rena Owen loves to write and has written several screenplays throughout her career. She began writing plays during her 20s by drawing on experiences from her childhood. These days, she says she draws her inspiration from the people around her and says "I am constantly inspired by humanity, all that makes us human, and all that may help us to evolve to be better human beings." At some point, she also plans to write an autobiography.
5. She Is 1 Of 9 Children
Rena Owen comes from a big family, a very big family. She is one of nine and says that even though she has a lot of people in her immediate family, they all remain very close. She also has a close relationship with her extended family and spent a lot of time with her grandmother as a kid.
6. She Was A Competitive Athlete
During her younger days, Rena Owen was a talented athlete who played several different sports. She was a a "North Auckland representative in basketball, track and field." Rena continued to play team sports all the way into her 30s before she left New Zealand.
7. She Believes She Was Born To Create
It can take some people an entire lifetime to figure out their true passion. However, Rena Owen says she's known hers since she was a child. She believes that she was born "highly creative" and was always means to do things like write and act.
8. She Used To Be A Nurse
Rena Owen's path to acting wasn't a straight shot. Before she got her start in film and TV, she was actually working as a general and obstetric nurse during the early 80s. At the time, she even had dreams of becoming a doctor. However, she eventually left nursing and went to acting school in London. She hasn't looked back since.
9. She's One Of A Handful Of People Who Have Worked With Both George Lucas And Steven Spielberg
George Lucas and Steven Spielberg are two of the biggest names in the film industry. There are only a few people in the entire world who can say they've gotten the chance to work with them both. Rena Owen is one of them. Even out of that handful of people, Rena is the only woman on the list.
10. She Wants To Help The Youth
Rena Owen grew up in a small town without a lot of opportunities. She said that there weren't many career paths, especially for women. She hopes to inspire today's youth by showing them there are options out there. One of Rena Owen's biggest goals is to give back to children in her home country of New Zealand.