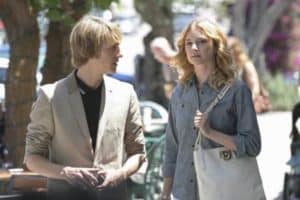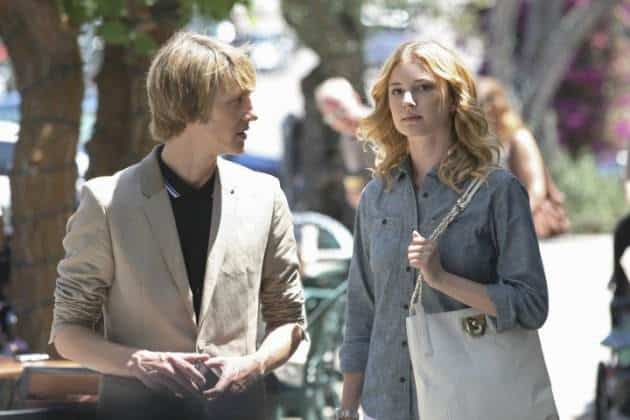 In the Revenge series premiere we were introduced to Emily Thorne and her friends in the Hamptons. The problem is, all of it is a lie. Emily is actually Amanda Clarke and used to vacation in the Hamptons as a child, until Victoria and Conrad Grayson – and their friends – framed her father and had him sent to prison. Amanda spent the next 17 years without a family, until she finally came of age and set out on her plan to destroy the very people who had betrayed her father.
Newly armed with wealth, courtesy of Nolan, an internet entrepreneur, Amanda reinvented herself as "Emily Thorne" and eventually made her way back to the Hamptons. There, she started inserting herself into society, ruled by her neighbor Victoria Grayson. She set her sights on Victoria's son and set up Victoria's friend Lydia (who was having an affair with Victoria's husband). Not only did Victoria exile Lydia from the Hamptons when the affair was exposed, but Emily was delighted that Lydia, one of the people who lied about her father at his trial, had been destroyed.
We were also introduced to the Parker boys in the Revenge pilot, including Jack, who dreams of getting away but stayed to help his father with his restaurant/bar, and Declan, who is obviously into the wealthy Hamptonites and caught the eye of Charlotte Grayson.
In the September 28 episode of Revenge, Emily will set her sights on another one of her father's former friends. Bill Harmon is a wealthy hedge fund manager who used to be a family friend until he testified against Emily's father at his trial. Using her connection to Nolan to make herself and her money seem more attractive, Emily manages to secure a meeting with Bill and plots his downfall. She also grows closer to Daniel and goes on a date with him. But Victoria is convinced there is more to Emily than meets the eye and she has her PI investigate her. Meanwhile, Declan gets schooled about keeping to your own "class" and another problem strikes the Parker men at the Stowaway Tavern.
We'll also be bringing you an advance preview of the episode, entitled "Trust", so check back next week.
Updated: Read our review and recap of the pilot episode.