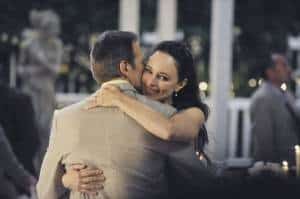 Every week, I get more and more excited to see a new episode of Revenge. Thus far, Emily has managed to take down one of her father's former employees (Lydia) and one of his close friends (Bill). Tonight, Emily sets her sights on a much larger and more prominent target: the District Attorney who helped convict her father.
Now that Nolan and Emily have essentially joined forces, he offers her some unexpected help to take down the District Attorney who was assigned to her father's case. She's determined to destroy the DA professionally and politically.
Victoria, meanwhile, takes some time in this episode to mourn the loss of "her only true love", otherwise known as Emily's father, David Clarke. We'll be getting flashbacks to Emily's childhood that show more scenes between David and Victoria. But while Victoria grieves, she's also determined to prove her suspicions about Emily.
Finally, Emily will grow closer to Daniel when he shows her a side of him that she simply cannot resist.
You can view photos for tonight's all new episode of Revenge below. To view photos for the episode, click here.
Don't miss an all new episode of Revenge at 10:00 p.m. ET on ABC.