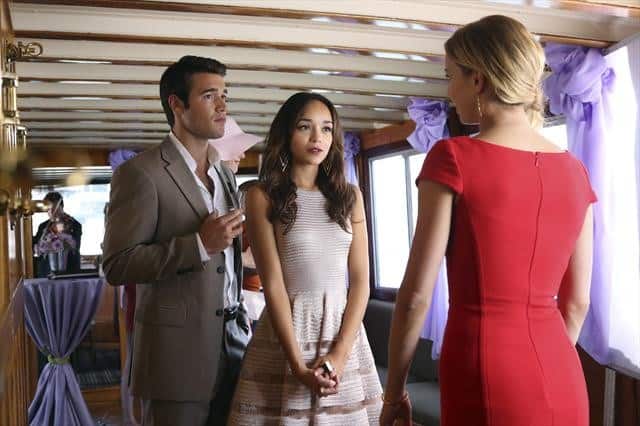 The first season of ABC's delicious primetime soap, Revenge, ended on few cliffhangers: Lydia and Victoria appeared to have boarded a plane that exploded, Charlotte attempted to kill herself via overdose, and Emily learned that her mother was actually still alive.
When season 2 begins, 8 weeks will have passed in the Hamptons, and it's one again the start of the summer season.  Like the pilot, the season premiere will go forward in time to show us something going terribly wrong at a big event, and then the first half of season 2 will work towards that event.  According to ABC: "In the wake of last summer's events in the Hamptons and with the ante even higher, what will Emily's next move be? Will she be able to manage her heart and keep her emotions from getting in the way of her resolve to avenge her father?"
Revenge moves to Sunday nights this season and premieres on September 30 at 9:00 p.m. ET/PT on ABC.  Watch a preview below and use the arrows above to browse through photos from the premiere.