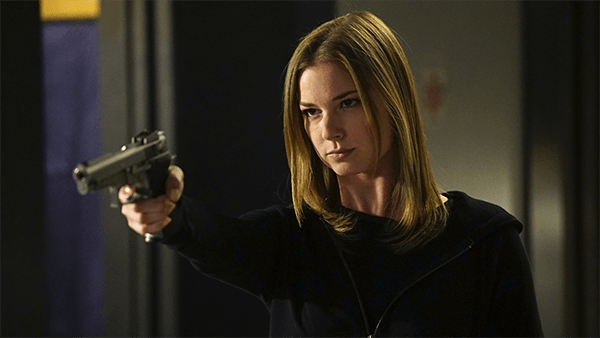 It's been a week since Revenge put the cap on the red Sharpie for good with its series finale, but just because the show has ended doesn't mean that people have stopped talking about it. In fact, many of the twists and turns in the Revenge finale have been the cause for much discussion on the internet, and one scene in particular has gotten Emily Thorne  (or should I say Amanda Clarke?) herself to speak out about it.
The scene in question is Emily's dream sequence in the finale in which she receives Victoria's heart. And while Revenge showrunner Sunil Nayar and series star Madeline Stowe have both given somewhat vague answers regarding it (with Nayar specifically calling it "a fun question for the audience to toy with…a bizarrely theoretical cliffhanger, which I hope inspires conversation"), Emily VanCamp has now clarified exactly what happened: Emily did not get Victoria's heart–it was just a dream.
VanCamp addressed the plot twist on Twitter last night (after being asked about it countless times by fans, I'm sure), promising that the transplant did not actually happen and that "it was a recurring nightmare that would haunt [Emily] forever."
Emily did not receive Victorias heart!! The idea was that it was a recurring nightmare that would haunt her forever. #Truth #Revenge

– Emily VanCamp (@EmilyVanCamp) May 18, 2015
So there you have it, Revenge fans, Emily VanCamp has set the record straight, and we now know the truth. There is no physical piece of Victoria that is a part of Emily, just the emotional scars that she carries with her after their four-year battle against one another. And the fact that a Grayson heart is not keeping Emily alive makes her and Jack's happy ending on the boat together feel a little more satisfying, doesn't it?
[Photo via ABC]