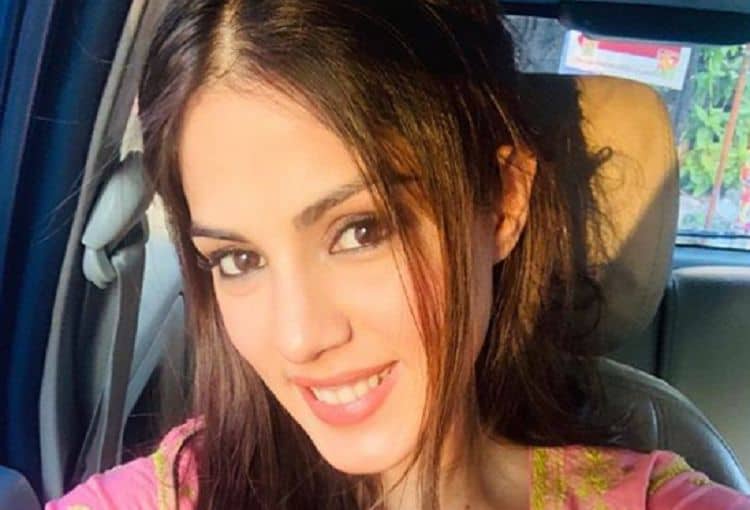 You might recognize Rhea Chakraborty from her stint on MTV. She began her television career in 2009 working as a VJ on the Indianan version of the show, and she's been going strong ever since. A mere four years later, she added Bollywood actress to her resume, and now she's just all over the place. She's gorgeous, talented, and she's clearly not done making a name for herself. She's been in the press a lot these last few weeks, and we thought we might work on getting to know the actress a little bit better as she's been reported missing as well as accused by her late boyfriend's father of being part of the reason his son took his own life.
1. She's From India
India is where she was born and raised. Her family is referred to as a Bengali family. They lived in Bangalore, which is located in Karnataka in India. Her roots here run deep, and she spent her life living here, learning here, and growing up in the area.
2. Her Father is Military
Her father is a man who created an impressive career for himself. He's an officer in the Indian Army, which meant that she got to live the military life growing up. She had to go to school in the Army Public School Ambala Cantt, which is not quite the same as going to a regular school. Kids here are all in the military family lifestyle, and they know what it's like to move around a lot.
3. She Dated a Famous Man
Rhea is not a woman who has gone through some horrible situations as of late. She was with a man who passed on. Her late boyfriend was Bollywood actor Sushant Singh Rajput, who is no longer with us. He died on June 14, and his death was ruled a suicide.
4. Her Late Boyfriend's Family is Very Upset with Her
They are asking authorities to investigate her, and they have raised some concerns. They believe that their son was happy and never in a depressed state until he met the actress. They believe that he was happy until she came into his life. They also believe that the doctors who were treating him prior to his death were part of a conspiracy with his Rhea. They also believe he was no longer able to work when he began dating her, and that she took all his money. The list really does go on.
5. She Met Her Late Boyfriend in 2012
She's been in his life for a long time, though we don't know how long they actually dated. They met when they were both signed to do a YRF film. They clearly knew one another for a long time, but photos of them together didn't begin to surface until late 2019.
6. She's Made Headlines Before
In was late in 2018 when she posted a photo of herself hugging a director by the name of Mahesh Bhatt, and fans began to think that they were dating. There's a huge age difference between them, which means that he was the center of some controversy himself. He came out and said that the photo was a happy birthday wish from a 'child' he worked with in the past, and that there is nothing going on.
7. She Was Rumored to be Moving in With Her Late Boyfriend
There are a few rumors swirling that the couple was looking for property so that they could find a home to call their own. She was living with him, allegedly, in his home when his death occurred, but there is nothing substantial to back this claim other than the words of friends and so forth.
8. They Never Addressed Their Relationship
The other issue at hand here is that this couple never went public with their relationship. Sure, the press found them together all the time leaving parties and restaurants. They were always making appearances on the social media pages of the other, but they never confirmed that they were a couple.
9. Were They Getting Married?
Another rumor that is going around about this couple is that they were planning to get married. It makes sense if they were looking for property to make a home together. They might not have been engaged, but they did seem to be happy in their photos together.
10. Is She Missing?
After the police went to find her at home, they could not find her. She is apparently nowhere to be found at the moment, and there is some speculation that she might be missing. However, no one knows if she's just not at the residence and they simply don't know where to find her, which doesn't mean she's missing so much as she's just not home, or if she's on the run, hiding, or there is danger. We simply don't know.