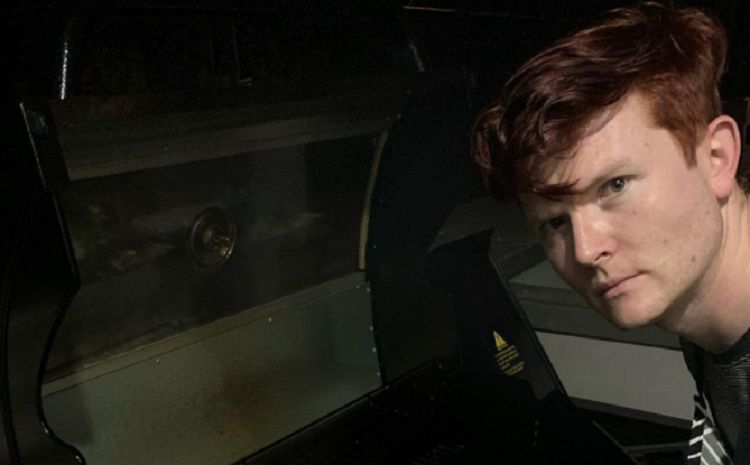 Rhys Nicholson has a knack for making people laugh, and he's managed to turn it into a career. The talented Australian comedian has been in the industry for more than a decade, and his career as a stand-up comedian really started to take off around 2012. In 2018, Rhys transitioned over into the acting world and he made his debut on-screen appearance in the sketch comedy series Orange Is the New Brown. Although the show focused on serious topics such as race and politics, Rhys and the rest of the cast managed to keep the audience laughing. Now, Rhys is looking to show his versatility a little bit more. Recently, it was announced that he will be a cast member in the upcoming sci-fi series on Netflix, The Imperfects. Keep reading for 10 things you didn't know about Rhys Nicholson.
1. He Will Be A Judge On RuPaul's Drag Race Down Under
Acting roles aren't the only opportunities Rhys has coming up in the entertainment industry. He has also been selected to be a judge on the first-ever season of RuPaul's Drag Race Down Under which is set to premiere on May 1, 2021. The series will follow the same format as its American predecessor.
2. He Loves To Be On The Go
Rhys has never been the kind of person who likes to stay in one place for long. In addition to doing lots of traveling, he also splits his time by living in different parts of the world. According to his IMDB bio, he currently lives between the United States, the United Kindgom, and Australia.
3. He's Struggled With An Eating Disorder
Several years ago, Rhys opened up about the fact that he once suffered from bulimia. During an interview with The Sydney Morning Herald, Rhys said, "I was someone in my late teens and early 20s who was pretending a lot to be something I wasn't and that led to an eating disorder for part of my life."
4. He Knows How To Sew
Apparently, making people laugh isn't the only talent that Rhys has. He's also got some serious skills on the sewing machine and he's especially talented when it comes to making bowties. Not only does he make them to wear himself, but he also sells them to fans after his shows.
5. He's A Dog Person
We're all familiar with the idea that dogs are man's best friend, and Rhys would agree. Rhys is a proud dog lover and he has a cute fur baby of his own. His dog makes frequent appearances on his Instagram profile and it's clear they love doing all sorts of outdoor activities together.
6. He Doesn't Like Being Asked About Money
Most people probably assume that Rhys makes a decent amount of money, but he would appreciate it if you didn't ask. When asked what irritates him he told Beyond the Joke, "Being asked how much money I make. And the feel of velvet. Eurgh, Imagine if a peach became sentient and asked me about my finances. What a nightmare."
7. He Didn't Get Into Comedy To Be Famous
Making people laugh is what has made Rhys famous, but fame was never his intention. Like many other comedians, Rhys got into comedy simply because he likes making people laugh and he wanted to see if he could turn it into a career. Fortunately for him, things worked out and he hasn't had to work a regular 'job' in years.
8. He Loves To Read
One thing Rhys has always been serious about is his desire to learn new things and his love for a good story. He probably doesn't get much free time these days, but when he does get a moment to chill, he likes to curl up and enjoy a good book. Every once in a while he even shares what he's reading on social media.
9. He's Serious About Skincare
When you spend a lot of time in front of the camera, it's important to make sure that your skin is on point. Skincare is something that Rhys takes very seriously and he isn't afraid to put on a face mask from time to time. Unfortunately for those who were wondering, Rhys hasn't revealed any of his skincare secrets.
10. He's A Foodie
Rhys may not consider himself a foodie, but that's exactly what he is. A quick scroll through his Instagram profile revealed that he loves a variety of foods and he isn't shy about trying new dishes. On top of that, Rhys likes to spend time in the kitchen cooking his own dishes.