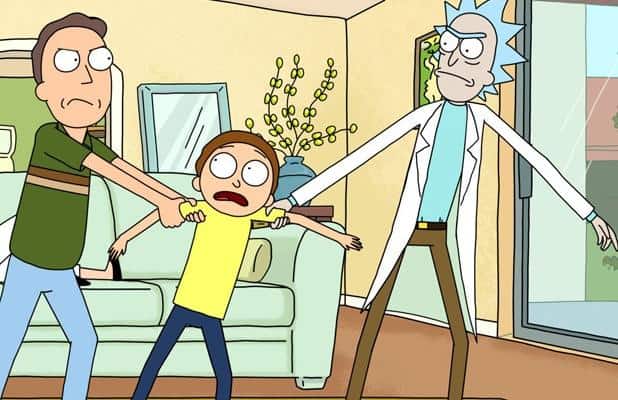 If you are not watching Rick and Morty on Adult Swim, you have no idea what you are missing. This show is a cartoon unlike anything your human eyes have ever tried to comprehend. You need to understand, this show comes from the mind of Justin Roiland (who plays Earl of Lemongrab on Adventure Time) and Dan Harmon (who created and writes Community) so you know it is going to be insane. But what most don't know is just how funny (and at times, intelligent) this show can be.
As you recall from our interview with the show's creator, there is a lot of science fiction and pop culture love on Rick and Morty. This is a show that drops more references in one ten minute span than you would see in a week's time. From Nightmare on Elm Street and Innerspace, to Doctor Who and Farscape.Heck, even Inception. Nothing is safe, which makes this show absurdly funny at times.
On top of that, Justin Roiland's voice work (as both Rick AND Morty) is absolutely remarkable. Truthfully, the show fires off on so many cylinders, it is often hard to keep up. You can feel Dan Harmon's rapid fire jokes and references all over the show, and it adds so much to the show.
So really, let's not pretend you have something better to than shrink down to the size of a amoeba and go to an amusement park inside a man's body, because we both know you don't.
Rick and Morty airs at 10:30 on Monday night.
[Photo via Cartoon Network]