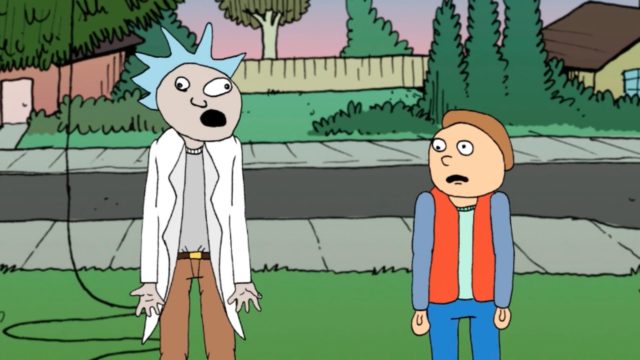 Did you know that Rick and Morty was actually intended to be a more direct spoof of the movie Back to the Future with the title "Doc and Mharti?" It's true.   Series creator Justin Roiland said:
I actually made this as a way to poke fun at the idea of getting cease and desist letters. At the time (October 2006) I had nothing to lose and my original intention was to call this "back to the future: the new official universal studios cartoon featuring the new Doc Brown and Marty McFly" and then I'd just sit back and wait for a letter from their lawyers to arrive. That's actually why it's so filthy. I was just looking to "troll" a big studio.
As it turns out this is a time-honored hobby of Roiland and his collaborator Dan Harmon, as a new video from The Film Theorists documents.
Via AV Club