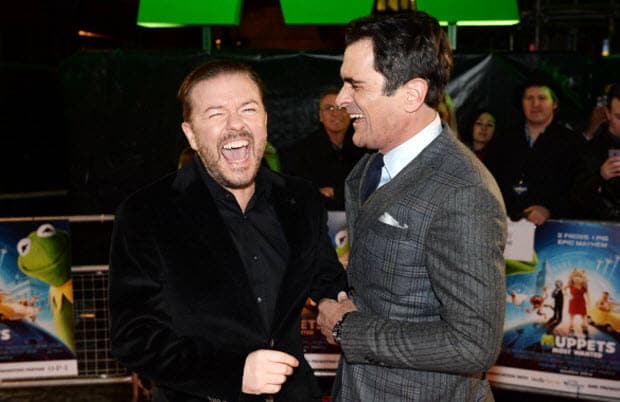 Well, this news is both somewhat surprising and somewhat awesome. Seems Ricky Gervais has hinted that there may be talks of a sequel to UK's The Office. Which, as many of you know, is what helped rise Ricky to fame, and helped bring The Office to our shores. Now make sure you read what I said slowly. This will be a specific sequel/spinoff to U.K's The Office and not the American version. But anyone who was watched the original knows how awesome that is.
I mean, come on, who saw this coming? Gervais says he been approached by BBC and Netflix about potentially resurrecting the character of David Brent for some more awkward laughs and great music. Speaking of the music, there is even a rumor that Gervais may play Glastonbury (big festival in England) as David Brent later this year, but this is something Gervais will neither confirm or deny. The reality is, U.K's The Office made Gervais and the chararcter of David Brent hugely famous, and we would love to spend some more time with the guy in any way we could. Keep in mind, though, Gervais has been known to pull legs for a joke and say things for a reaction, only to laugh at them at a later date, so we may need to be careful how excited we get about this until we know more.
I, for one, pray Netflix gets all over this. Sounds like pure gold.
[Photo via Dave J Hogan / Stringer]