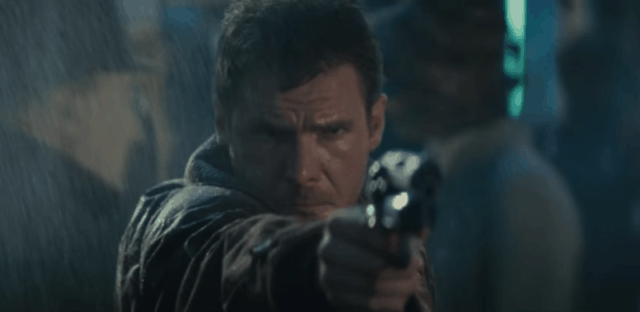 In a new interview with Digital Spy, Ridley Scott stated that he hopes that there will be more Blade Runner movies in the future. Furthermore, he claimed to have an idea for the next movie in mind, though said idea would have to undergo the same process of development as other ideas. Of course, while Scott has made his continuing interest in the Blade Runner franchise clear, it remains to be seen whether other parties of relevance will be interested as well.
Will There Be a Third Blade Runner Movie?
From the perspective of narrative, there is no problem with further Blade Runner movies. Blade Runner and Blade Runner 2049 will made to be self-contained stories, meaning that there are no unresolved plots in need of further movies to be cleared up. However, a lack of unresolved plots is not the same as a lack of potential plots, seeing as how there are still numerous possibilities for stories involving Rick Deckard and Dr. Ana Stelline. For that matter, there are even more possibilities for stories that can be found in the setting of Blade Runner, which comes with more than enough stand-out elements to make for something new but nonetheless familiar at the same time. Summed up, there is no obvious direction where a third Blade Runner movie might head, but it would not strain the suspension of disbelief for there to be a third or even more movies in the franchise.
Instead, there might be financial issues. The critics loved Blade Runner 2049, so much so that a number of them hailed it as a meritorious follow-up to the first Blade Runner movie, which is a remarkable feat considering the awards and accolades accrued by that particular classic. Unfortunately, Blade Runner 2049 was an excellent example of how critics and consumers might not agree all of the time, seeing as how it made not much more than $258 million at the box office. This sounds impressive, but the problem is that the estimate was that Blade Runner 2049 needed around $400 million to reach the breakeven point, meaning that it resulted in a significant loss. The exact reason is unclear, with examples ranging from unclear marketing that relied too much on the power of nostalgia to a lack of appeal to mainstream audiences. However, what is clear is that Blade Runner 2049 was a financial failure.
As a result, while there is creative interest in making more Blade Runner movies, there might not be a lot of financial interest. After all, Blade Runner 2049 cost somewhere between $150 and $185 million to make, which is not counting the millions and millions spent on marketing. This makes it a significant risk for movie studios, with no indication that its theoretical follow-ups will be any different in this regard. Under current circumstances, it is difficult to imagine that any movie studio would be willing to take another chance on the Blade Runner franchise anytime soon. Still, not anytime soon is not the same as never, meaning that it would not be impossible to see more Blade Runner movies at some point in the future, though interested individuals should probably expect them later rather than sooner.