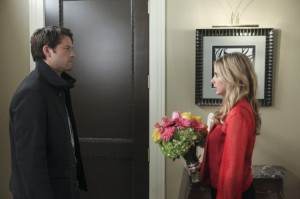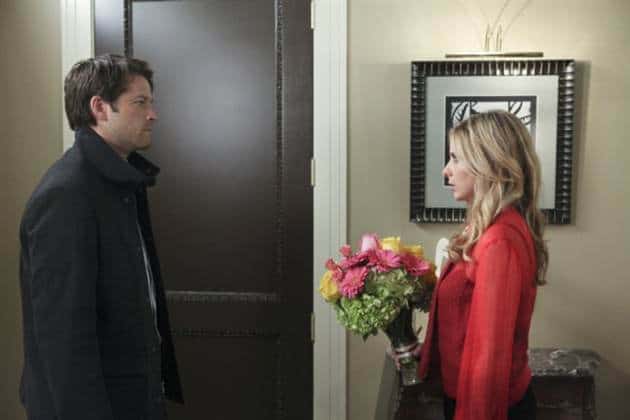 We know that something went on between Bridget and Siobhan in Ringer that caused a huge rift between the sisters. So far, we haven't seen too many flashbacks or gotten a lot of information about the girls' history. We know that Bridget used to be out of control and Siobhan was understandably upset about having to pick up the slack as her sister drank her way through bars and couldn't hold down a job. And we've seen a photo of Siobhan with a little boy when Bridget went through her sister's jewelry box in the pilot. At the time, I had suspected that maybe the boy had been Siobhan's son and somehow Bridget may have been responsible for his death. But it looks like we'll be getting some answers shortly.
Supernatural's Misha Collins will be making a guest appearance on the February 21 episode of Ringer, in an episode titled "Whores Don't Make that Much". Fan favorite Collins will be playing a man named Dylan, who happens to be a very important person in Bridget and Siobhan's past. As a result of Bridget meeting Dylan in present-day New York, we'll finally get an indication of what caused the big rift between the twins back in the day.
Malcolm becomes suspicious of Henry after he finds something that belongs to Bridget in Henry's possession, so he decides to make nice with Henry in order to keep an eye on him. Andrew's ex-wife, Catherine, will be sticking around and will appear in this episode and she'll be asking Andrew to make a big decision regarding Juliet.