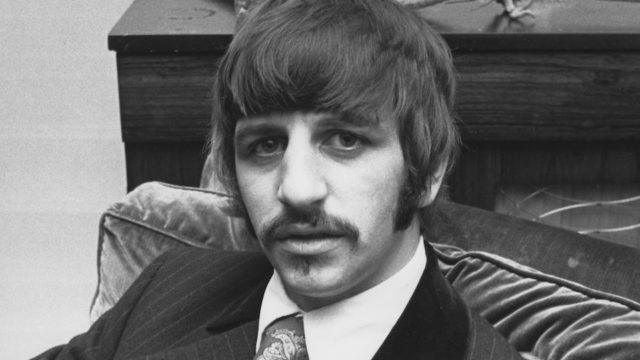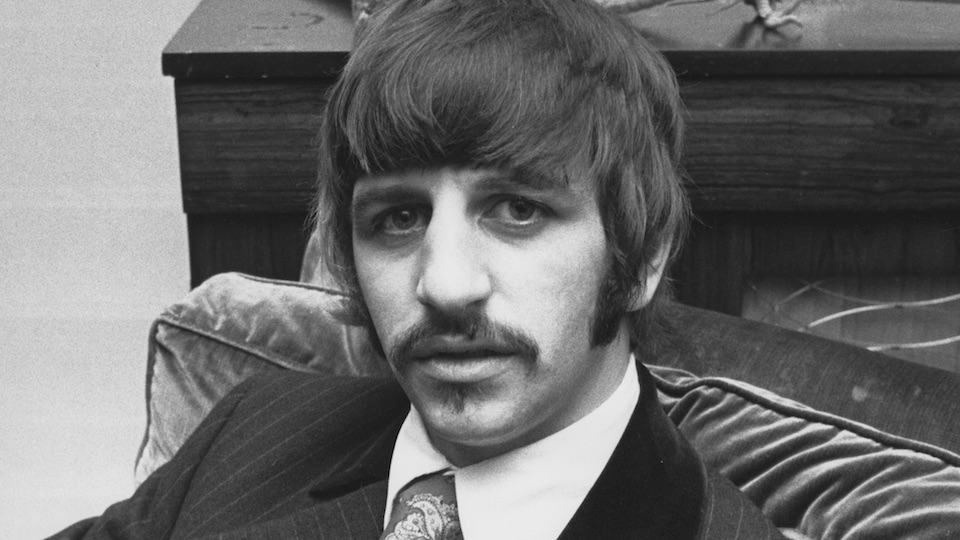 Ringo Starr just signed a huge publishing deal with BMG. The Beatles drummer and the major music publishing group's deal includes Ringo Starr's Beatles catalog as well as his solo catalog over the course of 50 years. The publishing deal also includes future music compositions. The agreement includes more than 150 Beatles songs and Ringo's songwriting contributions to the Beatles' work and 19 of Starr's own studio albums.
Sir Ringo Starr
The "Fab Four" drummer, nee Richard Starkey, was knighted last March for his contributions to music and charity. Sir Ringo grew up in Liverpool, England and fell in love with music at a young age. He played the drums and guitar in several bands before he was asked by John Lennon to become the drummer for his band in 1962. As The Beatles catapulted to fame, Ringo quickly gained a fan following and was a respected member of the Beatles. He began to write for them and sing vocals on tracks. As The Beatles were recording their final album, Ringo Starr began working on his solo career. Starr released his first solo album, "Sentimental Journey" in 1970 and it was well received. He would go on to make 18 more solo albums and also appeared on other artists' albums including John Lennon. Starr won many awards and honors for his work with The Beatles and his successful solo career. He also acted in several films. He acted with The Beatles in films including "A Hard Days Night" and "Help!". He also appeared in films including 1973's "That'll Be the Day", 1974's "Son of Dracula", and Frank Zappa's "200 Motels", and several documentaries. Starr has also published 3 books. These include 2004's "Postcards From the Boys", 2014's "Octopus's Garden", and 2015's "Photograph". Starr has won 9 Grammy Awards and was inducted in The Rock and Roll Hall of Fame two times, once with The Beatles and once for his successful solo career.
Beatles work included
Ringo Starr's contract with BMG will include over 150 Beatles titles. Starr not only contributed percussion to the long list of Beatles' hits, he also contributed with vocals and songwriting. He began singing on The Beatles' albums as each band member was given the opportunity to contribute their vocal personality to the music. Ringo contributed lyrics to many of The Beatles' songs. The phrase "Ringoisms" was phrased because of Starr's creation of iconic phrases like "a hard day's night" and "tomorrow never knows". Starr composed Beatles' hits including "Octopus's Garden", "Don't Pass Me By", "Dig It", "Flying" and "What Goes On". He also contributed to songs including "Christmas Time (Is Here Again)", "Taking a Trip to Carolina", "Los Paranoias", "12-Bar Original", and "Suzy Parker". Starr contributed to songs in The Beatles' films including "The Magical Mystery Tour" and "Let It Be".
Ringo's solo work included
Ringo Starr's solo work is included in his deal with BMG. Starr has released 19 studio albums from 1970's "Sentimental Journey" to 2017's "Give More Love". Starr's third studio album "Ringo" was Number 2 on the Billboard 200 chart and reached Platinum status. The album features Starr's popular songs "You're Sixteen" and "Photograph". In 1989, Starr formed the All Starr Band which continues to tour today.
Ringo Starr's publishing deal with international multi-media giant, BMG, is one of the biggest. The company is very excited to have Starr become a part of their publishing family. Sir Ringo Starr is currently touring the United States with the All Starr Band.