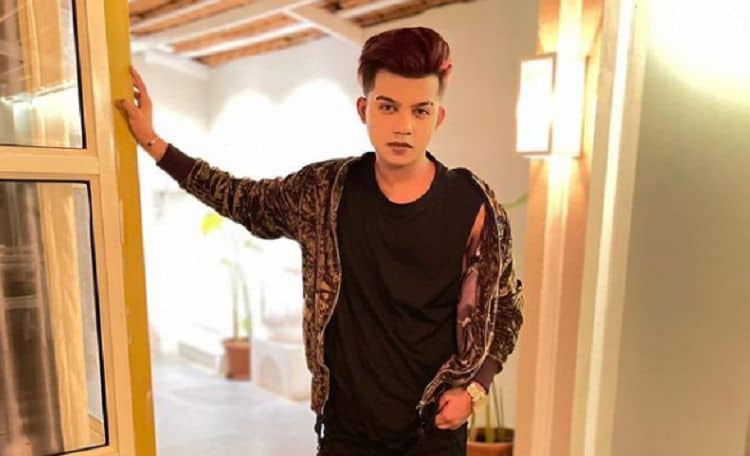 When it comes to TikTok stars, it's hard to figure out what is going on with them. They're no one, and then suddenly they are someone, and it's a big deal. It's a lot to deal with, but there is nothing that makes us feel older than seeing these young kids who are so famous for doing nothing but singing along with other people's music and dancing on the internet. It makes us feel simultaneously thankful that we grew up before the internet and a little like we missed out with our own mad skills and talents. But, we digress. Riyaz Aly is one of those kids who has become internet famous, and many people want to get to know more about him.
1. He's Young
He's only 17. He was born on September 14, 2003. He was not born in America, however. He's famous where he was born in Jaigaon, Bhutan. He spent most of his life there.
2. He's Close to His Family
He lives in Mumbai with his mother and father, and he also has a sister. His sister is older than he is, and she is also a star on the internet, too. There's a lot of talent in that family, clearly.
3. He Started on Instagram
One of the many things that he did when he was a bit younger was post his videos on Instagram. He had some followers there, but he ended up being able to make it big on TikTok. He was posting his videos there after he had some success in Instagram, but it was this specific app that really sent him over the edge.
4. He Likes Fast Rides
He's a young man, so we aren't surprised. He's a kid who likes to do what he wants, and one of the things that he likes to do is drive a nice car. He chose to drive a Mercedes-Benz. However, when he's not driving that, he has a motorcycle, too.
5. He Was Bullied
Believe it or not, he was a child who was bullied in school. He was a little overweight when he was younger, and the kids at school would tease him for his weight. He took it upon himself to spend his time in the gym working out to get healthy, and it's worked out well for him. Health is always so good and so important, and we are proud of him for realizing it at such a young age.
6. He Has a Huge Following
There are kids who are big on social media, and then there are kids who are huge on social media. He is huge. He has more than 11 million followers on just Instagram. He has more than 48 million followers on TikTok, and more than 2 billion likes. He's a huge star.
7. He Credits His Sister
This is a young man who realizes that he's got a lot of success in his life, and he feels that it's all because of his sister. He often credits her for helping make him as famous as he is today. He learned a lot from her, he was part of her own channel, and they had a lot of fun together growing up. We love to see how close they are.
8. He Has a Passion for Acting
One thing that helped him along the way was his desire to act. He had a love of acting that he used when making his videos, and he always felt that the internet gave him a chance to do it. It's been working well for him, we think.
9. He Feels Responsible
One thing we love about this young man is that he recognizes that there are millions of people across the world following him. He knows that with that level of success also comes a level of responsibility. He know she has to make positive choices and do the right thing because he has so many people watching him do everything. We love that kind of outlook. This is a mature kid.
10. He's Private
Something else we love about him is that he never shares too much. He might share videos and photos and so much of his life, but we still don't get too much of a glimpse into his personal life. He keeps his life with his family as private as possible, keeping their real life situations to himself and not sharing with the world. That's part of that level of responsibility, we imagine. What a spectacular thing to do.