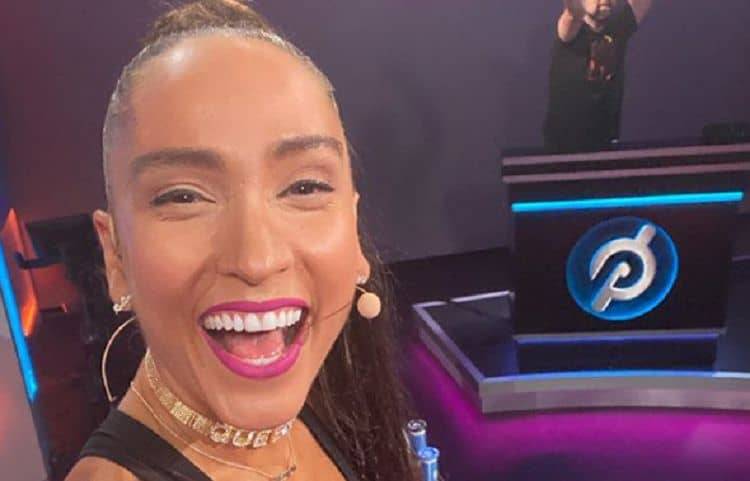 Since launching almost a decade ago, Peloton has become one of the most popular fitness companies thanks to their interactive workout bikes. When Robin Arzon joined the company as an instructor in 2014, she knew she was going to be a part of something special. She couldn't have been any more on the money. It didn't take her long to start rising through the ranks and she was promoted to VP of Fitness Programming and an Instructor in 2016. Since then, Robin has become one of Peloton's most recognizable faces. Her bright personality and strong work ethic have made her a success story and an inspiration to many. Continue reading for 10 things you didn't know about Robin Arzon.
1. She Used To Be A Lawyer
Having a career in the legal field was something that Robin always envisioned for herself. She was inspired to practice law by her father, who is an attorney, and that's exactly what she did. For several years before getting into the fitness world, she worked as a corporate litigator.
2. She Has Type 1 Diabetes
Close to the beginning of her fitness journey in 2014, Robin was diagnosed with type 1 diabetes. Of course, being diagnosed with any kind of illness is never a good experience, but Robin didn't let the news keep her down. She has since started working to spread awareness about diabetes and currently works with a nonprofit organization called Beyond Type One.
3. She Was Once Held Hostage
In the summer of 2002, Robin was enjoying life as a college student when she had an experience that would change her life forever. While at a bar in New York City, a man entered the establishment with three guns and a sword. The man shot three people and proceeded to use Robin as a human shield while talking to the police. Although she escaped without any major physical injuries, the trauma of that event was unimaginable.
4. She's An Ambassador For Adidas
Peloton isn't the only big brand Robin is working with. After all, she is one of the biggest names in the fitness community. She is also a global ambassador for Adidas and was the start of their commercials for their Here to Create campaign which was launched in 2016.
5. She Didn't Grow Up Doing Anything Athletic
There are lots of things about Robin's story that would've made her an unlikely candidate to become a fitness instructor. One of those things is the fact that she didn't grow up playing any kind of sports. Instead, her household was more focused on academics and she never got the chance to get involved with athletics.
6. She Thinks Of Michelle Obama As A Mentor
Sometimes someone you don't even know can have a major impact on your life, and that's exactly the case for Robin Arzon. When asked who her biggest mentor was, she said: "One of my biggest mentors is someone I haven't even met, Michelle Obama. It's not because I know her personally – I wish – but (because) she demonstrates and lives her life by the principles I aspire to have and the grace I try to have with myself, and with the responsibility of creating a legacy that matters. I think mentors aspire us to action, and she is one of mine."
7. She Grew Up In Philadelphia
Robin was born and raised in Philadelphia and she's very proud of her city. After completing her undergraduate studies at New York University, she returned to The City of Brotherly Love to complete her legal studies at the Villanova University School of Law.
8. She Started Her Fitness Journey As A Runner
After the trauma of being held hostage at the bar, Robin knew she needed to do something to help herself work through what she was dealing with. She decided to take up running and quickly became very invested. Not long after starting, she entered her first 10k race.
9. She Is Pregnant With Her First Child
In 2019, Robin and Drew Butler got married in a beautiful immersive wedding in Mexico. In September 2020, the couple proudly announced that they are expecting their first child together. Thousands of people chimed in to congratulate Robin on the news including a couple of her celebrity followers.
10. She Encourages People To Trust Their Struggle
Robin has been through a lot in her life, but she has always managed to move forward. When asked if she has advice for other people who are looking to achieve her level of success, she said, "Trust your struggle. I think that being brave enough to own your journey requires trusting your struggle."