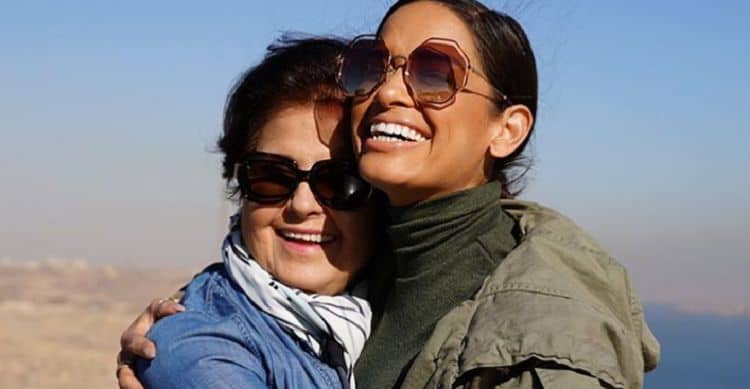 Rocsi Diaz is a Honduran-American figure of note in the entertainment industries. She has been known to model from time to time. However, Diaz tends to be best-known for being both a radio host and a TV host. Here are 10 things that you may or may not have known about Rocsi Diaz:
1. Born in Tegucigalpa, Honduras
Diaz was born in a city called Tegucigalpa. For those who are curious, it is considered to be the capital of Honduras, though it shares said status with its sister city of Comayagüela. As such, Tegucigalpa is the country's political center as well as its administrative center. Furthermore, the sheer size of the place ensures both its cultural and its political importance as well.
2. Moved to New Orleans, LA
Later on, Diaz's family moved to New Orleans in the state of Louisiana. Generally speaking, New Orleans can be considered one of the most colorful cities in the United States thanks to its cross-cultural heritage. After all, it was held by both France and Spain before being sold along with the rest of Louisiana to the United States by Napoleon, both of which have left clear signs of their influence on the place. On top of that, New Orleans can claim an even wider range of influences from an even wider range of peoples, thus making its culture very much one of a kind.
3. Can Claim Both Honduran and Chilean Descent
Of course, Diaz can claim Honduran descent. Furthermore, she can claim Chilean descent as well. The countries of Honduras and Chile are situated far from one another, seeing as how Honduras is found in Central America while Chile consists of a long, narrow strip of land on the west coast of South America. However, the two countries share a national language in Spanish, which speaks volumes about the sheer extent of the Spanish Empire that existed in colonial times.
4. Had Anorexia When She Was a Teenager
When Diaz was still a teenager, she suffered from the problem of anorexia. For those who could use a refresher, anorexia is an eating disorder that can be recognized by food restriction as well as an overwhelming fear of gaining weight paired with an overwhelming desire to be thin. As a result, a lot of anorexia sufferers see themselves as being overweight even when they are underweight, with the result that they engage in a wide range of self-destructive behaviors such as excessive exercise, forced vomiting, and the use of laxatives. In Diaz's case, she has stated that her anorexia was connected to her love of cheerleading, which presumably meant that she had some serious body image issues in those times.
5. Graduated From Nicholls State University
Education-wise, Diaz went to Nicholls State University. In short, the school is a public university that can be found in the city of Thibodaux in the state of Louisiana. Its name is meant to honor a man named Francis T. Nicholls, a brigadier general of the Confederate States Army during the American Civil War who went on to become the 28th Governor of Louisiana.
6. Got Her Start in Dallas, TX
Eventually, when Diaz headed into the world of radio, she started out in Dallas, TX rather than somewhere closer to home. There, she managed to secure a position with the premier urban radio station in the region, 97.9 The Beat, where she cultivated a one of a kind style that raised her profile higher and higher. Thanks to that, Diaz winded up in Boston and then Chicago, which speaks volumes about the demand for her particular expertise and experience when it comes to her chosen career.
7. Has Been On a Reality TV Show
It is interesting to note that Diaz has been on a reality TV show before. In short, she was on a paranormal-themed reality TV show called Fear, which was broadcast on MTV for a short time from 2000 to 2002. Each episode of the show featured a new group of contestants who would be left at a location that was reputed to be haunted. There, they would be challenged to take on a series of dares in an attempt to determine whether the location was haunted or not. Some of the challenges were simple and straightforward in nature. Others were not, particularly since they often made use of the locations' spooky atmosphere for maximum effect.
8. Was On Entertainment Tonight
At one point in time, Diaz was on Entertainment Tonight, where she occupied a couple of important roles. One, she was one of the daily correspondents. Two, she was the co-host for the weekend episodes. With that said, Diaz was on the show from just November of 2012 to September of 2014, which was when Nischelle Turner was hired to replace her.
9. With HLN
In 2015, Diaz signed on with HLN, which is a CNN-owned news channel that has undergone a number of reforms over the course of its existence. For instance, it was once called CNN2, which was meant to broadcast standardized segments that would be updated on a regular basis. However, the news channel was then changed to focus on social media, which lasted for no more than a short time before it was changed a second time to focus on traditional news broadcasts mixed in with true crime shows. Most of those true crime shows come from the library of Court TV, but there are some originals tossed in as well.
10. Is a Vegetarian
Diaz is a vegetarian and has been a vegetarian since she was in college. Moreover, she seems to have at least some passion for the subject, seeing as how she was willing to show up in a PETA campaign promoting such practices. With that said, it isn't exactly uncommon for celebrities to show up in PETA campaigns, seeing as how that is a very intentional part of PETA's strategy to make itself as high-profile as possible.