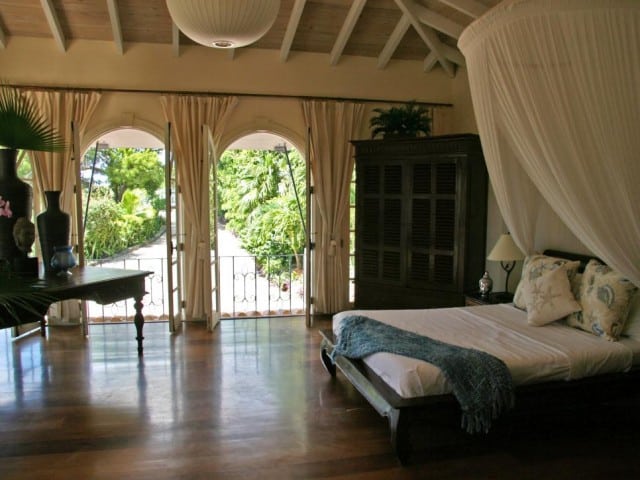 Rainy days when the kids are napping often mean my husband and I sit down on the couch on our lanai and turn on the wall-mounted television so we can watch something mindless and entertaining while we enjoy the sound of the rain and cool air coming through the screen. That usually means a little HGTV. We love their shows; we love seeing people see their dreams turned into reality as they buy a dream home, a vacation home or even just remodel a home that seems completely worthless in the beginning. House Hunters is one of our favorites. We almost always get sucked into this show, especially if the homes being shown are the gorgeous million dollar homes you don't see every day. The décor, the look; everything is breathtaking, and I've rounded up five of the rooms I think are among the loveliest.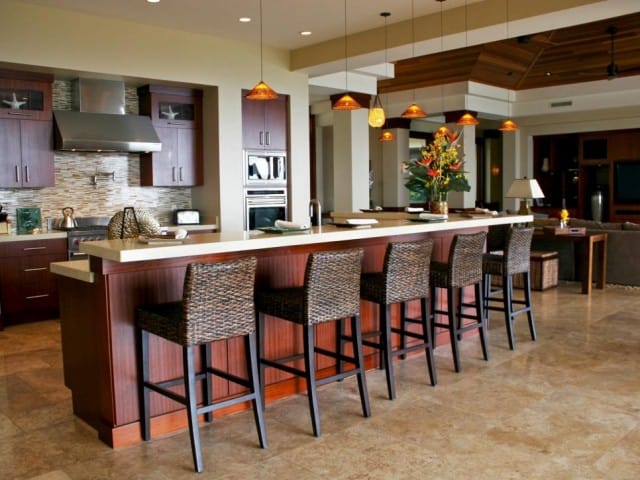 This Kitchen 
With a huge bar in my own kitchen (bigger than this one, if you can believe it), I am always looking out for a new way to decorate, and I really love this one. It was a room that made me stop in my tracks and take notes.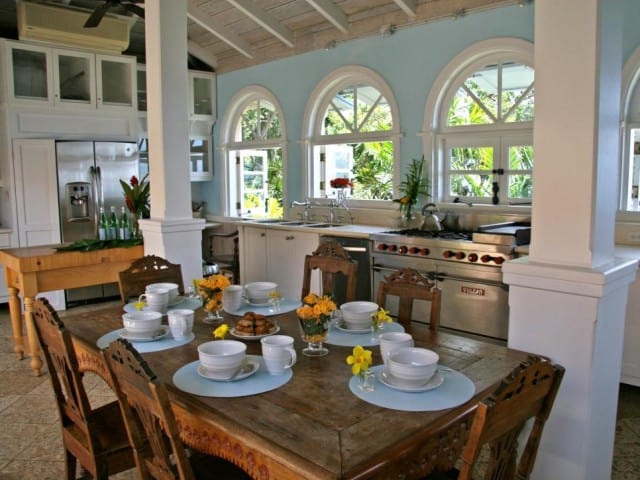 This Rustic Kitchen 
I'm not always a fan of things that are not modern and contemporary, but there is something about the natural light and the gorgeous look of this kitchen. It's so homey and so perfect, and so easy to imagine Sunday dinners in here.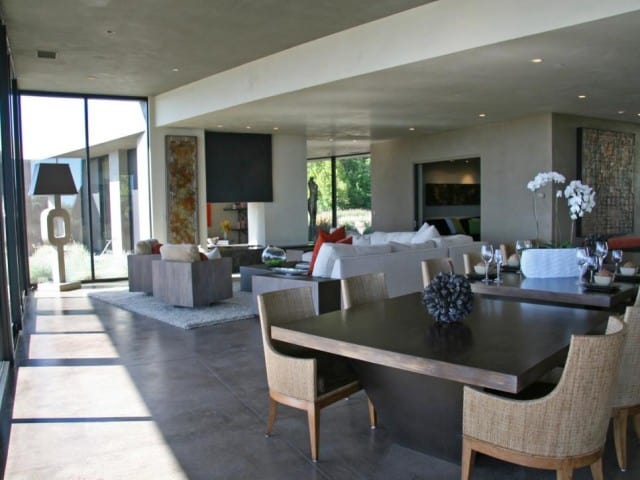 This Open Concept Living Space 
Living in Florida, most of our homes have this open concept with floor to ceiling windows and sliders and doors, and it never fails to amaze me just how much the look appeals.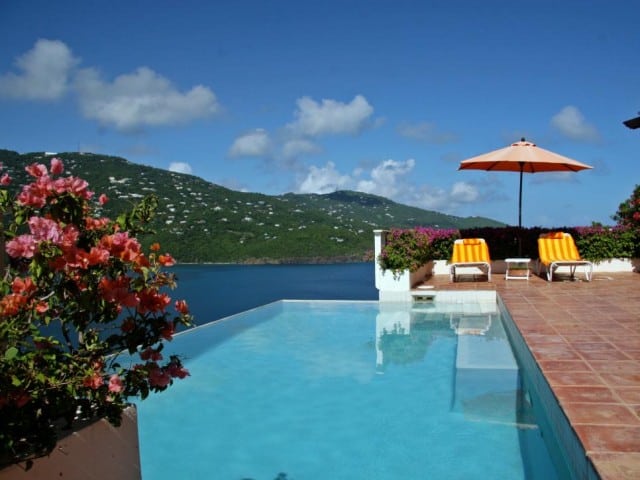 This View 
You know that location is everything, and this view proves that. Whoever ended up with this house cannot possibly be unhappy at any point in their lives with a view like this to enjoy day after day.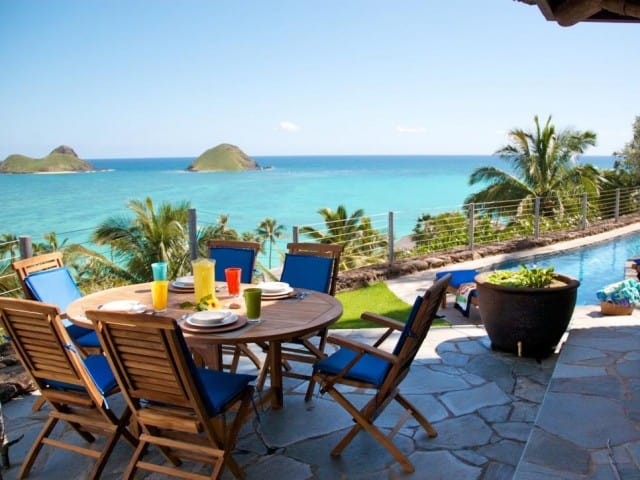 This Deck 
We love our big deck, and the only thing that might make us love it more is if this was our backyard. What a darling view to enjoy every time you're having a cocktail or hanging out by the pool.
Be sure to check out House Hunters Wednesdays at 10 pm on HGTV
Photo by HGTV