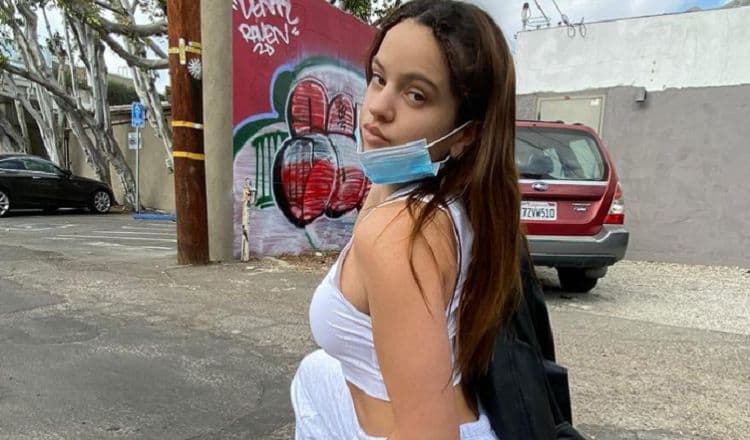 When you are so good at what you do that you can go by just one name, you know you've made it in any industry. It's true for Rosalia, the famed Spanish singer and songwriter. She's been in the business for such a long time, and she's done quite well with it. Her role as a musician has kept her very busy since 2013, and her fanbase is a large one. She's someone worth getting to know better, so we thought we might bring you a little bit of everything you ever hoped to know about her.
1. She's Young
Rosalia was born on September 25, 1993. She was born in Sant Cugat del Valles, but that is not where she was raised. She was raised in a very small town called Sant Esteve Sesrovires. It's located just north of Barcelona.
2. She Professionally Trained
She's always been very talented. So talented, in fact, that she was only 16 when she began her formal training at the Taller de Musics in Barcelona. She spent six years there, but when she began attending courses at Raval, she was able to transfer to the Superior School of Music of Catalonia due to the fact that she had so many recommendations and the fact that she also had such high grades while in school.
3. She Was a Reality Star
When she had a little spare time, she did a quick stint on reality television. This was back when she was only 15. She performed on a show called Tu si que vales, but she was not the one selected. However, the exposure was so good for her, and she did good things with it.
4. She Began Her Own Group
She was the vocalist in a group called Kejaleo. They were a flamenco group that Rosalia founded back in 2012. They did release an album, but she was also busy most of her life doing things on her own, too. The album was reportedly a good one.
5. She Speaks Three Languages
This never fails to impress. The ability to speak more than one language is always so cool to us, and the ability to speak three is just the coolest. Rosalia is fluent in Spanish, English, and Catalan. We believe her family's heritage is why she learned to speak Catalan. She has a long family history that includes Catalan, Asturian, Galician, Andalusian, and Cuban.
6. She's Good Friends with Her Ex
It was 2016 when she began dating a rapper by the name of C. Tangana. They worked on her album together, they made many songs together, wrote many songs together, and spent two years of their lives both living and working in close proximity. They ended things in 2018, and they still write about one another all the time. They maintained a good friendship, and they both speak highly of the other.
7. She Is Dating Again
Despite the fact that she and her ex are friends and they dated for some time, she's moved on. She began dating Rauw Alejandro at some point in early 2020. He's a Puerto Rican singer, and the two seem to have a lot in common despite how private they keep their relationship.
8. She Spent Quarantine in Miami
During the COVID-19 lockdown, she spent her time in Miami. During the time she was in lockdown, she performed many virtual concerts for her fans, and they loved it. It was such a great way for celebrities to bring some joy and happiness into the lives of those who were dealing with difficult times.
9. She's Very Open About Her Beliefs
She's a young woman who is very passionate about her feelings and her beliefs, as everyone should be about their own beliefs and passions. She is a staunch feminist, she is pro-choice, and she is a supporter of the LGBT community. She frequently spends time advocating for the many things she believes in, and it's because she just wants to love everyone and share that feeling with people.
10. She Believes in God
Growing up, her parents did not take her to church. However, she did attend services with her grandmother. Her grandmother was happy to take her anytime she asked to go. As a devout Christian, her grandmother was happy to bring her to church. Rosalia has been very open about the fact she's never been baptized, but also that she believes in God despite the fact that she doesn't consider herself a Christian.