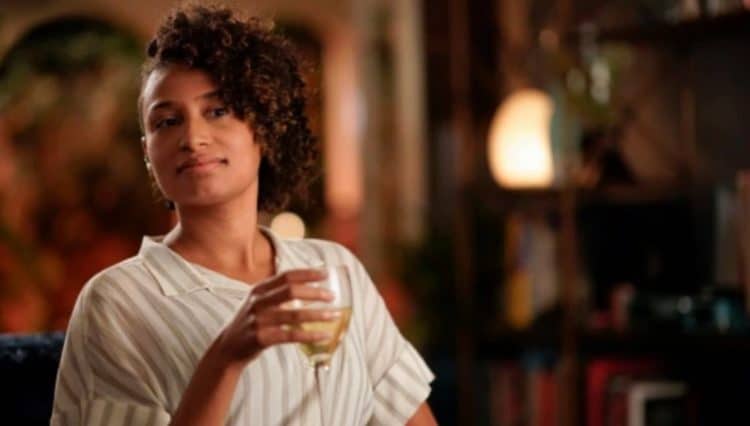 L Word fans everywhere overjoyed when news broke that the series would be making a comeback. The popular show, which aired from 2004 to 2009, focused on the lives of a group of lesbians living in Los Angeles. The reboot of the show, which just aired its debut episode, has already been met with lots of excitement and positive reviews. One of the reasons for that is newcomer, Rosanny Zayas who portrays Sophie Suarez on the show. Zayas' character is vibrant, young, funny, and smart and she's already on track to become a fan favorite. But what's the story on the actress herself? We've got all the deets. Keep reading for 10 things you didn't know about Rosanny Zayas.
1. Got Her First Credited Acting Role In 2013
Rossany Zayas is already making a name for herself in the industry, but she is relatively new to the acting world. Zayas earned her first credited role in 2013 with her appearance as Barbara in the film Three of One Kind. Although the film isn't well-known, it led to Zayas' first TV role in the series Instinct in 2018.
2. Born And Raised In New York
Rosanny Zayas' character on The L Word: Generation QÂ  may have the Los Angelas swag down to a science, but Zayas herself is a native New Yorker. Zayas was born in Brooklyn and raised in Ozone Park, Queens where she spent a lot of time watching TV. It was during her time in Queens that she first saw The L Word when she was in high school.
3. Graduated From Juilliard
Rossany Zayas may seem like a newcomer to the scene, but she's not new to acting. In fact, she is a professionally trained actress who attended Juilliard. According to Zayas, "After I finished undergrad I applied to Juilliard for grad school. While I was there I did a bunch programs intermittently. I was the second class to graduate with a Masters. After graduating I was in New York on the acting grind and I came across the show. This is my first real big acting gig."
4. Loves Acting On Stage
Rossany has already landed her fair share of on screen roles, but she also loves the stage. At the beginning of her career, Rosanny did several stage performances. In 2017, she appeared in the stage production of A Midsummer Night's Dream in New York City.
5. Made An Appearance In Orange Is The New Black
Orange Is The New Black is often considered the series that made it popular for other Netflix series to exist. The show, which ran from 2013 to 2019, thrust many young stars into the spotlight. Although Rossany didn't catch her big break from OITNB she did make an appearance on the show in episode two of the show's final season Rossany's character on the show was named Daisy who was a friend of Maritza's (Diane Guerrero).
6. She Is Dominican American
Rossany Zayas is a proud Dominican American woman who takes pride in her culture. She is the first Dominican-American character to be featured in The L Word and she is excited about the opportunity to bring an extra layer of diversity to the screen. Zayas believes representation is important and she hopes her character can shine some light on the complexity of intersectionality. Rossany told The New York Post, ""I'm really excited to show parts of that on television, especially details like hair and hair texture and food and speaking Spanish and portraying a Dominican family. I hope people in the community can really see that and feel like they have a place on television as well."
7. Already Worked With Some A-List Actors
Rosanny Zayas isn't even 30 yet, but she's already worked along side some pretty big names in Hollywood. Aside from the veteran cast members on The L Word:Generation Q, Zayas has also worked alongside stars such as Angela Bassett and Lucy Lui.
8. Had Input On Her Character On The L Word: Generation Q
Often times when actors take a role, they just have to work with the character that was presented to them. Fortunately, that wasn't the case for Rossany's character on The L Word, Sophie Suarez. Rossany was able to give some input on how the character should be portrayed. This has allowed Rossany to feel more connected  and makes it easier to tell the Sophie's story.
9. She Loves Her Dog
Acting isn't the only thing that Rossany loves. She's also crazy about her dog which is evident by taking a quick scroll through her Instagram. She and her dog, Cody, like to spend as much time together as possible. The two even go on adventures together and she has even taken him on flights with her. Being a dog lover definitely gives her bonus points in our book.
10. A Former Teacher Inspired Her To Get Into Acting
Unlike some people in the entertainment industry, Rossany didn't fall in love with acting as a child. She actually didn't discover her passion for acting until her senior year in high school. However, it wasn't until she took a theater course at Queens College that she truly discovered just how interested she was in acting. Rossany credits the professor of that course, Claudia Feldstein, with unlocking her passion for the performing arts. Rosanny says, "It was because of her (Claudia) that I felt like I could do something. There's nothing else I want to do — there's nothing else I love more than acting."