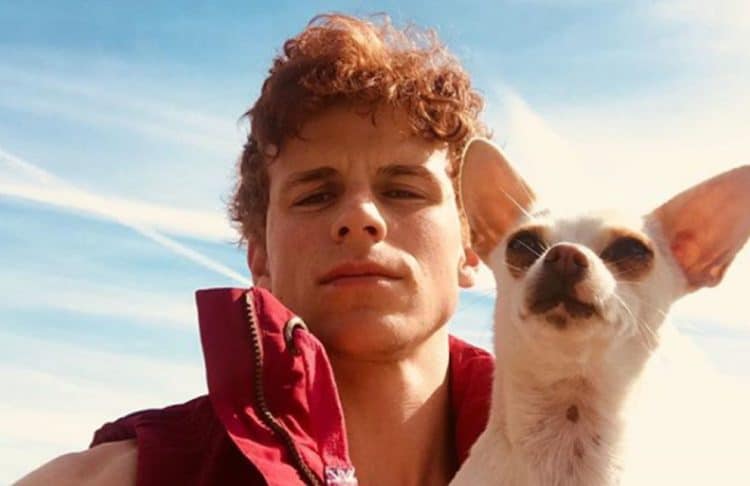 Ruairi O'Connor may have less than a decade of professional acting experience under his belt, but he's far from a rookie. Since making his debut in 2012, he has been cast in some major roles. He is most well-known for playing King Henry VIII in The Spanish Princess. While most of his noteworthy work has been on the small screen, that is about to change. It was recently announced that Ruairi would be playing the role of the rock and roll icon Buddy Holly in the upcoming film Clear Lake. Despite not being from the United States himself, is fully prepared to portray the legendary American music star. Continue reading for 10 things you didn't know about Ruairi O'Connor.
1. His Name Has An Interesting Connection To His Role As King Henry VIII
Do you believe in fate? If not, this little story might just make you a believer. The opportunity to play King Henry VIII is something that Ruairi was truly destined for. The proof is actually in his name. According to Name-Doctor, the name Ruairi actually means 'red haired king'.
2. He's Close With His Family
Ruairi was born in Howth, Ireland to a very close knit family. Although a lot has changed in his life over the last few years, one thing that hasn't is his relationship with his loved ones. He continues to remain close to his family and they are his biggest supporters.
3. He Is A Formally Trained Actor
No matter how good you are at something, it's always a good idea to put in as much work as you can. After all, talent can only take a person so far. For that reason, Ruairi decided to attend Trinity College's Lir National Academy of Dramatic Art in Dublin to help take his skills to the next level.
4. He Participated In Blackout Tuesday
Racial tension in the United States has reached a boiling point over the last several months, and people all over the world have been watching as people across the country protest to end racism. Ruairi participated in a virtual protest called Blackout Tuesday which was created as a way for people to use social media to show their solidarity.
5. He's Not Really Into Social Media
Even though he took the time to participate in Blackout Tuesday, Ruairi isn't a frequent social media user. Instagram seems to be the only platform where he has a verified account. In the last five years, he has only posted a total of 32 times. In his most recent post announcing his casting as Buddy Holly, he admits that he isn't really the type to post "much of anything".
6. He Loves Dogs
If there's one thing we know about Ruairi other than the fact that he is a great actor, it's that he's a dog lover. He appears to have two furry friends that he loves to spend time with as much as he can. Not only does he enjoy taking his dogs on walks, but he also likes going on other adventures with them.
7. He Will Be In The Next Installment Of The Conjuring
Things have really picked up for Ruairi's career over the last couple of years. In addition to the role of Buddy Holly, he was also cast in the upcoming film, The Conjuring: The Devil Made Me Do It in which he will play a murderer who claims to have been possessed by the devil. The film is set to be released in 2021.
8. His Chemistry With Charlotte Hope Helped Him Land The Role In The Spanish Princess
One of the things that makes any good show successful is the on screen chemistry between the cast members. In fact, chemistry is a big part of the reason Ruairi was cast to play Henry. During an interview, both he and his co-star, Charlotte Hope, shared that their chemistry has been natural since their very first time reading lines together.
9. He's Very Private
At this point in his career, Ruairi seems to really appreciate his privacy. He hasn't done very many interviews and his social media presence certainly doesn't reveal much about his personal life. This could change over time, but it's easy to see why he would prefer to keep a low profile.
10. He Has A Great Sense Of Style
In most cases, celebrities hire professional stylists to dress them for their public appearances. However, Ruairi seems to have a knack for styling himself. When interviewed on the red carpet at The TCA awards in 2019, he shared that he dressed himself for the event.