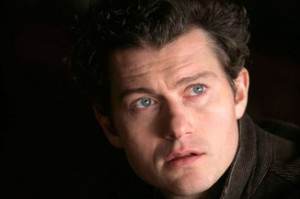 AMC has had quite a few hits on its hands lately, with the continuing popularity of Mad Men and the high cable ratings of its new series, The Walking Dead. Rubicon, meanwhile, debuted at the beginning of August this year and was, at the time, the most-watched original series debut for AMC. Unfortunately, the ratings highs didn't continue and the episodes averaged around 1.2 million viewers.
The show seemed to be beloved by critics and by its fans, who praised the smart and intricate storylines, but were occasionally disappointed in its lack of action and pacing. On the other hand, that very fact had a lot of people saying that's what distinguished Rubicon from a lot of other shows on television. AMC announced today that it will not be renewing Rubicon for a second season (the season finale aired on October 17). At the end of the first season the terrorist set off the bomb and Will figured out Spengler's role in the conspiracy, but he received no comeuppance, so I'm afraid that what happens next will likely remain unresolved.
Today AMC said: "This was not an easy decision, but we are grateful to have had the opportunity to work with such a talented, dedicated team".
What do you Rubicon fans thinks? Are you disappointed by this announcement and sorry you won't see what happens next?