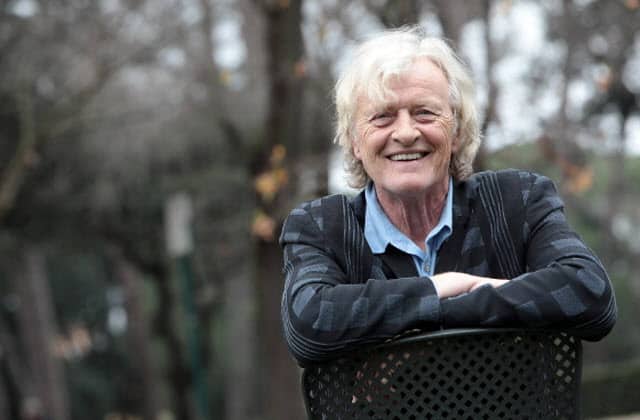 ABC is attempting to combine the success of their recent fantasy hit Once Upon a Time with the recent trend of singing in shows from Glee to NBC's live musicals. The show is called "Galavant," and it's a musical fairytale comedy that's assembling quite a cast. It stars Joshua Sasse as a knight facing off against an evil king (Timothy Omundson) who took the girl he loves. The show has raised the most eyebrows for its laundry list of guest stars which include John Stamos as a bearded knight, Hugh Bonneville as a pirate, Ricky Gervais as a wizard and Weird Al as a singing monk. This all feels like a very weird dream.
You can add another recognizable name to that list, as famed android Rutger Hauer has joined the cast as the evil king's older brother who threatens to rule in his stead. His name is "Kingsley," so you know he was born for the job. Hauer is obviously most famous for his role in Ridley Scott's Blade Runner where he played a murderous android trying to kill Harrison Ford. Hauer has had many, many roles since then, though none quite so noteworthy. He has had a recent stint on TV, however, appearing on True Blood for six episodes last season.
It's hard to predict what's going to be a hit on network TV these days, but combining singing, comedy and all those guest stars seems like it could either attract an audience, or be a huge disaster. I guess we'll have to wait and see.
[Photo via Getty Images]