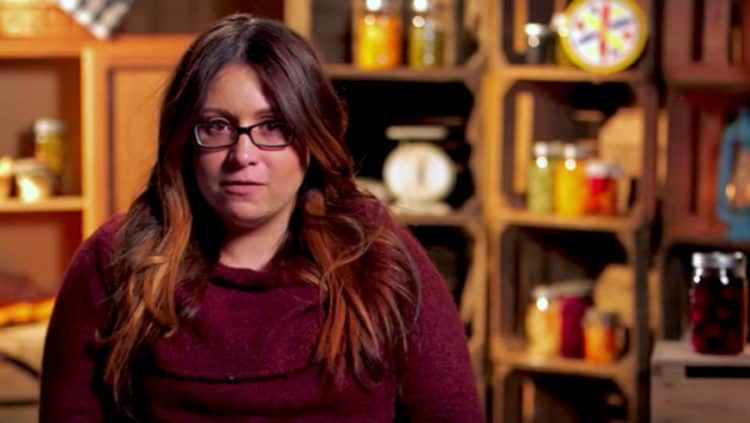 For years, the Amish community was largely closed off to mainstream society. All of that changed, however, when reality decided to make the Amish the subject of the series Breaking Amish. The show told the stories of members of the Amish community who were excited to break into the 'real' world. Despite receiving some criticism, the series became wildly popular and people couldn't resist learning more about the lives of the Amish. The show was followed up with a spin-off called Return to Amish which documented the stories of people who were in the process of returning to the community.
Sabrina Burkholder was one of the people who decided to share her story on both Breaking Amish and Return to Amish, and she has become a fan favorite. Fans are excited that she's decided to return for season six. Although many details about her were revealed on the show, there are still a lot of things people are interested in learning. Here are 10 things you didn't know about Sabrina Burkholder.
1. She Was Adopted
Sabrina's story is different from many of the the other people who were featured on the show. Her biological parents are Italian and Puerto Rican, but she was adopted into a menonite family after being left in a trash can. Although it doesn't appear she ever build a strong relationship with her biological parents, she did learn their identities. In 2012, she even went to her biological father's funeral.
2. She Isn't Actually Amish
Although the TLC series focuses on Amish people, Sabrina is actually a part of a different community. She was raised in a Mennonite family. Although the Amish and Mennonite faiths are very similar, they do have some key differences in how they live their lives. For example, Mennonites are allowed to use electricity and motorized vehicles.
3. She Isn't Into Social Media
Being on reality TV helped Sabrina gain a large following and it appears that she was very active at one point in time. In recent years, however, she has taken a step back from social media and is more focused on spending time with herself and her loved ones.
4. She's Struggled With Addiction
Things haven't always been easy for Sabrina and she has worked hard to fight for her sobriety over the years. At one point, her addiction to heroine had gotten so bad that she almost died from a drug overdose. As far as we know, however, she is currently sober.
5. She Lost Custody Of Her Children
Sadly, Sabrina's drug addiction has impacted her life in more ways than one. She lost custody of her two oldest daughters and they were eventually adopted by family members on their father's side. According to Nicki Swift, Sabrina is still allowed to see them as long as she remains clean and sober.
6. She Still Has A Close Relationship With God
Some people have questioned Sabrina's dedication to her faith, but while she may not live by all of the Mennonite rules, that doesn't mean that she doesn't have a relationship with God. She credits her faith for helping her get through all of the difficult moments she's had in life.
7. Her Work With TLC Is Her Only Reality TV Experience
As someone who grew up in a Mennonite family, Sabrina probably never imagined that she would eventually become a reality TV star. While her time on TLC helped her build a pretty large fan base, she hasn't done any other work in the entertainment industry and it doesn't appear that she has any plans to.
8. She Dated Another Breaking Amish Star
Sabrina has had a pretty interesting dating history over the years that includes a relationship with one of the 'bad boys' of the Amish community. According to The Cinemaholic, Sabrina briefly dated fellow Breaking/Return to Amish star, Jeremiah Raber. Both have since moved on.
9. She's Had Issues With The Law
In 2017, Sabrina found herself in trouble with the law after being arrested for being in possession of a controlled substance among other things. Unfortunately, she was arrested again just a few months later and many were worried that she was at the start of a very bad downward spiral.
10. She's All About Protecting Her Privacy
Sharing your life with the world can be exhausting, and Sabrina has seen the good and bad sides of being on a reality show. These days, it appears that she is focused on protecting her and her family's peace. Although she has returned for the latest season of Return to Amish, she's hoping to keep a positive focus.