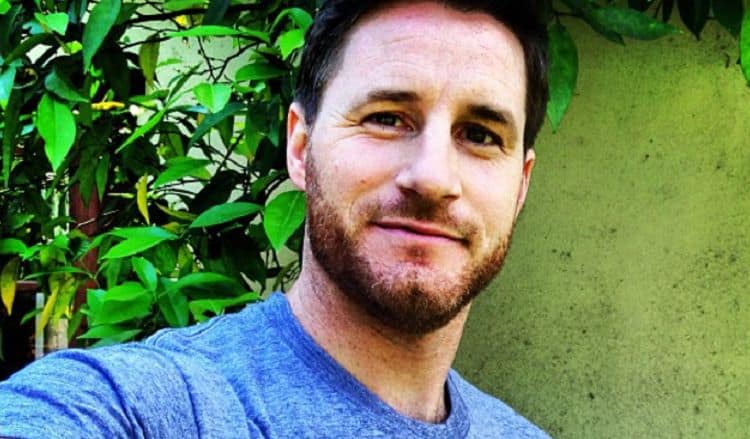 Sam Jaeger's career has been nothing short of a dream come true. Since making his first on-screen appearance in 1999, he managed to go from an unknown actor to a star. Most people will recognize Sam from his role in TV shows such as The Handmaid's Tale, The Politician, and Parenthood. He now has more than 50 acting credits on his resume and he doesn't plan on stopping there. Even after spending more than 20 years in the industry, Sam's career is still going strong and his creative juices are still flowing. Needless to say, he has a lot more things that he's ready to share with the world. Here are 10 things you didn't know about Sam Jaeger.
1. He's An Ohio Native
Sam Jaeger was born and raised in the Toledo, OH area and he will forever be proud of his midwestern roots. He attended Perrysburg High School where he graduated in 1999. In order to do what was best for his career, he decided to relocate to New York City.
2. He Was In A Video Game
Building a successful career in the entertainment industry is all about taking advantage of the right opportunities, and that's exactly what Sam has done over the years. In addition to the TV and film work he's done, he also had a voice role in the 2000 video game Code Blue.
3. He's A Writer And Director
There's no doubt that Sam feels at home every time he steps in front of a camera, but he has also learned how to feel just as comfortable when he steps behind it. In addition to acting, Sam is also a writer and director who has worked on a handful of projects.
4. He Studied At Otterbein College
Sam has plenty of natural talent, but he's also put in a lot of work to make sure that his talent could reach its full potential. Sam attended Otterbein College in Ohio where he earned a bachelor of fine arts degree. Not long after graduating, Sam was able to successfully transition into the world of professional acting.
5. He Was In A Music Video
Remember when I said that Sam knows how to take advantage of the right opportunities? That doesn't just include his video game appearance. Sam was in the music video for the song "Whenever You're Around" by Joel. Unfortunately, the video does not appear to be available on YouTube.
6. He Has A Background In Theater
New York City is well-known for its thriving theater scene, and Sam got involved in several local productions not long after moving to the city. Eventually, however, he decided to move out to Los Angeles where he has focused the majority of his time on landing on-screen opportunities. We weren't able to find any information on which medium Sam prefers to act in.
7. He's A Husband And Father
Sam's career takes up a lot of time and attention, but that isn't the only thing in his life he's dedicated to. He is also very serious about his role as a family man. Sam has been married to actress Amber Jeager since 2007. The two met while attending Otterbein College. Sam and amber now have three children together. Amber's most recent on-screen appearance was in the 2019 movie After We Leave.
8. He's A Fairly Private Person
Of course the course of his career, Sam has shown to be the kind of person who doesn't really want to share much about himself in the public. Outside of him having a wife and children, there aren't a lot of details about his personal life floating around the internet. Since we all know what can happen when celebrities overshare, it's probably for the best that he's chosen to be a little more low-key.
9. He's Passionate About Taking Care Of The Environment
There are lots of celebrities who feel like they aren't obligated to do anything other than keep people entertained, but Sam thinks otherwise. He is very passionate about causes that involve protecting the environment and trying to reverse the damage we've already done to it.
10. He Made His TV Debut In Law & Order
Breaking into the entertainment industry can be very challenging, and it can often take an actor years just to step on a major set. Sam, however, was lucky that his first TV role was in one of the most well-known franchises in TV, Law & Order. Sam appeared on an episode of the show back in 1999. The role may have been small, but it helped lead him to bigger opportunities in the future.