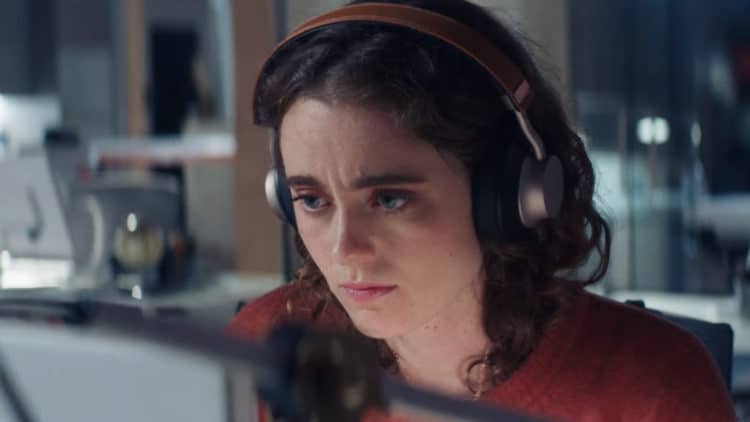 Samantha Bartow's acting career is just getting started, but she's already looking forward to leaving her mark. The young actress has been getting a lot of attention for her role in a new Mountain Dew commercial inspired by the classic 80s film, Gremlins. Although commercials don't usually lead to stardom, Samantha could end up being one of the rare exceptions. Since the commercial debuted people have been wanting to know more about her. Hopefully the ad also leads to bigger and better opportunities for Samantha in the months and years to come. Keep reading to learn 10 things you didn't know about Samantha Bartow.
1. She Is Only Had 1 TV Role
If Samantha's face didn't look familiar to you prior to the Mountain Dew commercial, that's because there's a very good chance you've never seen her before. She is a true newcomer to the industry and according to her page on IMDB, the only TV role she's had was in the Netflix series Hollywood. She hasn't had any film roles to date. Being cast in a successful commercial so early in her career is definitely a dream come true for Samantha.
2. She Is A Musician
Apparently acting isn't the only thing Samantha loves doing. She is also a musician who loves singing and playing the guitar. At this point in time it appears that music was her main focus, but Samantha does still enjoy making music. An old Facebook page dedicated to her music career reveals that she's released some original songs.
3. She Loves Dogs
Are you the kind of person who gets warm and fuzzy feelings every time you think about dogs? If so, you and Samantha have something in common. She is a proud dog person and a devoted pet parent. She has a cute little fur baby named Blue who is a frequent guest star on her Instagram profile. Unfortunately, however, Blue doesn't have his own Instagram account.
4. She Studied At California Institute Of The Arts
Samantha may seem like an overnight success, but by the looks of things she's formally trained which means she's been at it for years. She attended Cal Arts where she graduated in 2018. We weren't able to find any information on what she majored in while there, but there's a very good chance it was something related to acting. Cal Arts boasts a long list of famous alumni including Tim Burton, Don Cheadle, and Ed Harris.
5. She Enjoys Being Out In Nature
Based on many of the photos on her Instagram profile, she enjoys spending as much time outdoors as she possibly can. She enjoys doing things like exploring local trails, canoeing, and swimming. Being outside gives Samantha the perfect opportunity to simply unplug and enjoy life.
6. She Likes To Draw
Samantha isn't just an actress, she's an all around artist. She loves expressing herself and drawing is another one of the ways that she does it. In 2017, Samantha made a post on Instagram revealing that she had started taking illustration classes. She also shared several images of her drawings.
7. She Has A YouTube Channel
Samantha isn't exactly a YouTuber, but she does have a channel. Back when Samantha was more into music, she made a YouTube channel. Despite only having 40 subscribers, the channel has gotten more than 5,000 views. She hasn't posted any content in six years and it doesn't look like she has any plans to.
8. Family Is Important To Her
There isn't much information about Samantha's personal life or her upbringing, but one thing that is clear about her is that she has very close relationships with her loved ones. She has one sister and two brothers although we weren't able to find any additional information on any of her siblings.
9. She Has Theater Experience
Samantha's on screen resume isn't very long at the moment, but that doesn't mean that she doesn't have a lot of acting experience. She has been in several theater productions over the years including The Hendrix Project at the Segerstom Center for the Arts. It'll be interesting to see if Samantha decides to opt for more on screen opportunities or if she gets back into theater.
10. She Likes To Stay Active
It doesn't appear that Samantha has a history of playing competitive sports, but that doesn't mean that she doesn't like to be active. She loves to get out and about even though staying active for her doesn't necessarily mean heading to the gym and pumping iron. Instead, she likes to do things like go skating and hiking.