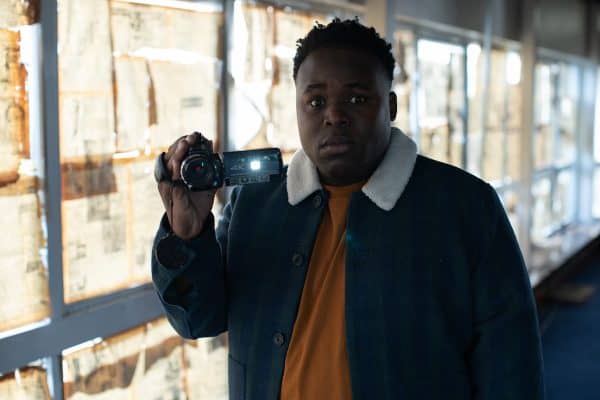 Finding success as an actor isn't an easy thing to do. In the grand scheme of things, very few people actually get the chance to become well-known professional actors. But Samson Kayo has never let the odds stop him from pursuing his dreams. He has been working hard to establish himself as talented actor and he has done just that. Samson made his on screen debut in 2011 and since then he has been working his way up to bigger and bigger roles. He has a main role in the upcoming Amazon Prime series, Truth Seekers. The highly anticipated show also stars Nick Frost and Emma D'Arcy. Keep reading for 10 things you didn't know about Samson Kayo.
1. He Was Nominated For A BAFTA
As an actor, there's nothing like having your work recognized by other people in the industry. Even though he's still fairly early on in his career, Samson is already getting nods for his work. He was nominated for a BAFTA award in 2018 for Best Male Performance in a Comedy Programme.
2. He's A Writer
Samson definitely comes to life when he's in front of the camera, but that isn't the only aspect of the industry that he enjoys being a part of. He is also a writer who currently has three writing credits. There's no doubt this list will continue to grow as he takes on other projects.
3. He Supports Mental Health Awareness
Mental health is a sensitive subject for many people. This means that a lot of people struggle with mental health issues in silence because they don't want to be judged for admitting they need help. However, Samson seems to be an advocate for mental health awareness. He shared a post on October 10 in honor of World Mental Health Day.
4. He Likes To Keep A Low Profile
People typically expect celebrities to blur the lines between their personal and professional lives, but Samson Kayo likes to keep things separate. He's very careful on what he shares about his personal life. Most of what he discusses in interviews and posts on social media is in regards to his work.
5. He Was Inspired By The Show Chewing Gum
Samson is a big fan of the sitcom Chewing Gum by Michaela Coel who is also from the UK. The show, which aired for two seasons on Netflix, was inspired by Coel's real life. Watching the show served as inspiration for Samson to also work on a project that is inspired by his real life experiences.
6. He Stumbled Into Acting
The best things in life tend to happen when you least expect them. That was exactly the case for Samson's acting career. He told Comedy.co that he actually got into acting by complete accident. He said, "I was in Tottenham Court Road Argos trying to buy an iron and I saw across the street a long queue of people, I went over to one girl and asked her what was going on and she told me they were having open auditions for a Channel 4 show (Youngers), so I jumped in the queue and met casting directors Shaheen Baig and Aisha Walters… and the rest is history."
7. He Always Wanted To Be A Comedian
Acting may not have always been on Samson's radar, but comedy was. He developed an interest in comedy at a very young age and he knew it was something he wanted to do. Some of his favorite comedians growing up were Robin Williams, Jamie Foxx, and Jocelyn Jee Esien.
8. He Used To Be A Pizza Delivery Person
Samson has always had big dreams, but like most people he had to work a lot of other jobs before he was able to reach his goals. One of his early jobs was working as a pizza delivery person. His time at this job inspired his sitcom, Sliced, which aired in May 2019.
9. Family Is important To Him
When you work in an industry like Hollywood, it's especially important to be surrounded by people who can keep you grounded. For Samson, those people seem to be his family. He has a close relationship with his mom and his brother and they are his biggest fans.
10. He's A Soccer Fan
Samson is a native of the UK which means that being a soccer (football) fan is almost inevitable. Judging by some of his tweets, I think it's safe to say that Samson is a fan of Arsenal Football Club. Unfortunately, the team hasn't won a championship in a while, but their time is coming.