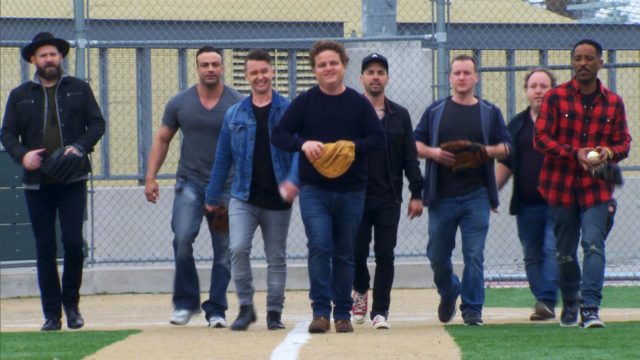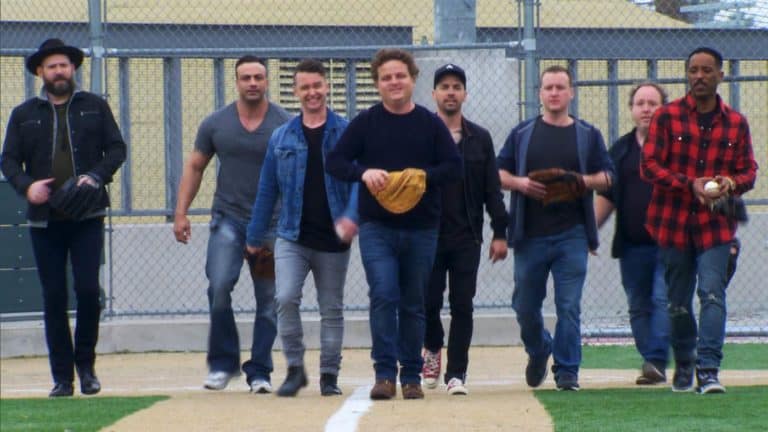 After creating a moment that has lasted for 25 years the Sandlot crew decided to get together for a friendly game to see if they still have it. The crew has certainly changed from back in the day, as you might expect, but it's still great to see them, well, most of them show up for a reunion that's been a long time in the making. You could argue that the group wasn't complete, as Benny wasn't there, but the rest of them managed to show up and were just as convincing as they were in the movie over two decades before.
Sure they're older, a big saggier than before, except for Yeah-Yeah, who looks like he's been working out since shortly after the movie, but it's still awesome to see them show up like this to have a friendly game of ball that brings back the good old days. It's funny to hear that those of them that have kids have watched the film with them and yet their own kids don't seem to grasp that their parents were in one of the greatest movies ever. Ah well, that's the price of having been famous well over two decades in the past, as most if not all of them are working regular jobs now and have been away from the spotlight for a long time. It's still pretty cool to think that the summer that was caught on film became one of the most iconic times for a lot of us growing up, as even mentioning the Sandlot seems worthy of conversation among many people. And if someone even admits that they've never seen it then you know what Ham would say:
Honestly, there are people from that generation that have still never even heard of the movie much less watched it. But all in all it's not a hard movie to find and it's just about as enjoyable each time you watch it. If a person isn't into baseball it's still enjoyable since it's the love of the game and the camaraderie that takes place around it that makes the film special. It's not just about baseball, it's about fitting in, it's about standing up for each other, and it's about making legends out of almost nothing. The Sandlot was a hallmark moment in the lives of many kids and given how MLB players talk about it and have even emulated it at times you can be sure that they watched it growing up. There's not much else to be said other than the film was epic on a level that defies any simple explanation.
Seeing these guys come together for even a short amount of time to enjoy a game is just awesome since it brings back the memories of what they were back then and how they came together as such a cohesive group that everyone could believe that they would be friends for years and years after. Of course they eventually drifted apart, but the fun thing is that they still remember one of the greatest moments in their lives.