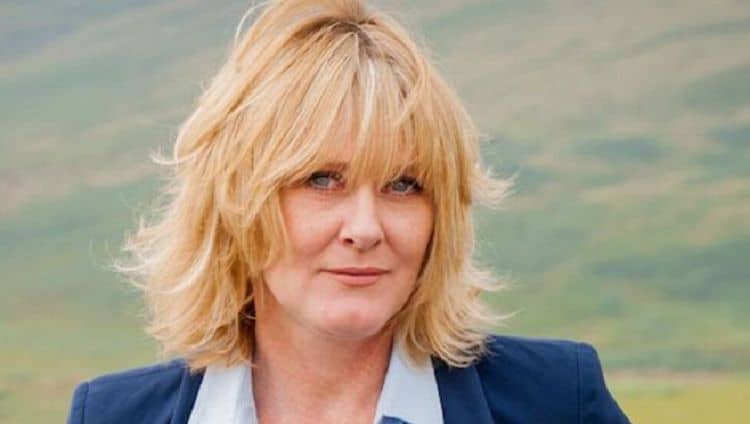 When Sarah Lancashire was younger, she probably never imagined that she would become internationally known for her acting abilities. That's exactly how things have panned out for her, though. The talented British actress has worked to make a name for herself over the last five decades, and that work has more than paid off. She is most famous for her role in shows like Coronation Street, Last Tango in Halifax, and Happy Valley. There is no role too big or too small for Sarah to take on with poise and grace. While she has a long list of credits behind her, she also has a lot more to look forward to in the future. Keep reading for 10 things you didn't know about Sarah Lancashire.
1. Her Father Worked In The Entertainment Industry
Some creative people find themselves feeling stifled at an early age because their loved ones don't understand their desire to create. Sarah, however, was fortunate to come from a family where creativity was supported. Her father, Geoffrey Lancashire, was a well-known scriptwriter who is most famous for writing well over 100 episodes of the popular soap opera Coronation Street.
2. She Didn't Always Plan On Being An Actor
Despite having a father who worked in the entertainment industry, Sarah didn't always see herself becoming an actress. She didn't even really get involved with acting until she was 18-years-old. Once she got a taste of it, however, it didn't take long for her to realize it was what she wanted to do.
3. She Struggled With Depression
Awareness surrounding mental health is becoming more and more common, but it's still a very sensitive subject for a lot of people. Sarah, however, has been very open about the fact that she's battled with depression. In an interview Sarah once said, "In my early days depression did inhibit me because I was too debilitated and terrified to tell anyone why I couldn't get on a train from Manchester for auditions in London."
4. She Doesn't Always Like Being Recognized In Public
After spending so many years in the entertainment industry and being part of so many successful projects, there are lots of people who could easily spot Sarah Lancashire in public. While she is grateful for the support of all of her fans, she doesn't always like the feeling of being recognized. She told The Telegraph that "being recognized on public can feel like a total violation".
5. She Is Not Into Social Media
When people choose careers in the lime light, we often expect them to be open books. Sarah Lancashire has never been that type of person, however. She enjoys her privacy and as a result isn't active on social media. There are several fan pages dedicated to her, though.
6. Being A Mom Is Her Top Priority
Sarah has put a lot of energy into building a successful career, but no matter how much she loves her job family will always come first. She is a proud mother of three. Sarah and first husband, Gary Hargreaves, had to children together. She also has one child with her current husband, Peter Salmon.
7. She Is A Director
There are plenty of actors who have absolutely no interest in being behind the camera, but Sarah loves getting to experience the best of both worlds. She made her directorial debut in 2004 with an episode of The Afternoon Play. She hasn't directed anything since then.
8. Saying Yes To The Accident Was An Easy Choice For Her
Sometimes the process of deciding whether or not to take a role can be difficult, but when Sarah was offered a role in The Accident she knew she wanted to say yes right away. According to Wales Online, Sarah said that she was excited about the opportunity as soon as she read the script.
9. She Was An Acting Teacher
Sarah loves sharing her acting knowledge just as much as she loves sharing her acting talent. During the early days of her career, she also taught acting at Salford University. Having the perspective of both a student and a teacher has probably come in handy throughout her career.
10. Her Feet Almost Have A 5 Star Rating
You may be wondering whether or not you read number 10 right, and the answer is yes, you absolutely did. In case you weren't aware, there is a website called WikiFeet which is essentially a database full of pictures of celebrities' feet. Sarah's page on WikiFeet shows that her feet have been rated over 100 times and have earned more than 4 stars.