Where the people of the Bold and the Beautiful are concerned, things have to get far worse before they can become even remotely better. We see it on Wednesday as we see the evil and manipulative Sasha take advantage of Zende. She has an evening with him in which no one else is present, and she makes it a point to be alone with him and then to offer him something he cannot refuse. Will she offer up herself to him with no strings attached or will she offer him something that she feels he's been wanting in a way that doesn't make it seem as if she is offering?
After all, she is a master manipulator, and she's not about to put all her cards on the table at once when she is working so hard to hurt her half-sister who doesn't even realize that her frenemy is her half-sister. Sasha is consumed with rage and jealousy of so many things, mostly all things related to Nicole. These two were once best friends, and things have changed so much between them. Since Sasha found out that they share the same father, and that father has basically told her to get lost and go back where she came from, Sasha has been even more jealous of Nicole than usual.
Sasha wants to hurt Nicole for having everything that she feels entitled to have; the father, the life, the boyfriend; the job; everything. And since Nicole had her modeling job taken from her, Sasha is even more furious than she was before. She has time alone with Zende and we think that she is going to take advantage of that time in a way that leaves her unable to go back ever again. Will Zende allow it to happen, and will Nicole find out what her boyfriend and her best friend are up to behind her back?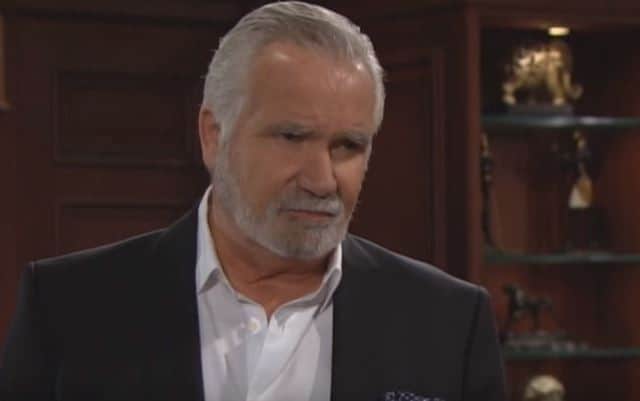 Brooke is in despair. She tried so hard to protect her sister, and nothing worked out in her favor. Now the man she loves is pretending he had nothing to do with this, he is not sticking up for her and her sister hates her. She's been banned from her sister's life, but she is still sneaking conversations with Bill behind Katie's back, which is not going to go well. Bill finds a way to speak with Brooke and he tells her that it's not her fault that Katie is acting like this, and she is just so heartbroken that her sister hates her.
On that note, it's finally all sinking in with Katie. She is beginning to feel the sadness of no longer having her sister in her life, and she's not handling it all that well. She misses her, but she's so hurt that she cannot seem to do anything but cry about it. This is what happens to bring back some horrible memories of their past, and we think that it will do nothing but make Katie even angrier and more upset with her sister as she remembers all the horrible things that happened back then.
No one is sure where Liam is, but no one seems to care that much, either. Steffy and Wyatt seem to be getting on just fine despite the fact that Steffy still misses Liam. She's admitted that she has feelings for Wyatt and that she enjoys being with him, and Quinn still has Liam captive at her cabin. He still has no idea who he is or what he is doing there or who Quinn is, and she's trying to figure out what she has to do to keep him alive and get him the help he clearly needs in a way that doesn't get her in any trouble. She's not sure how to do it, and that's causing even more issue with them.
With so many love triangles going on right now, there is no telling what might happen with the people here. Everyone wants something or someone what they should not and cannot have, and that doesn't seem to be stopping anyone from behaving quite badly, which is never a good thing.
Photo Credit — YouTube