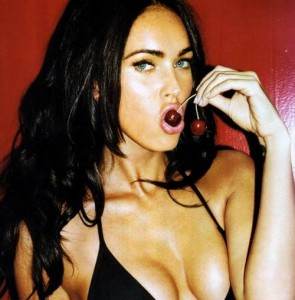 I was tempted to title this article, "Megan Fox Gets Naked on the Web" just to see how many hits it would generate, but decided that would be devious and unproductive. Fun, but devious and unproductive.
This Saturday at 11:30 pm Saturday Night Live will kick off its 425th season on television. Okay, actually its only the 35 season of the late night comedy sketch show, but who's really keeping count anymore. I could have stuck with 425th and half of you would have believed me (a friend actually had to convince me that it wasn't the 425th season). This season will kick off with the lucid fantasy of men all over this planet, Megan Fox. Coming off her just released horror/slasher/high school comedy movie Jennifer's Body, which hasn't done quite as well as expected, Fox will give us all a good look at her comedy chops, and show us just how good she is at reading off a cue card that someone is obviously holding just to the left of the camera.
In perfect SNL fashion, we have the promotional clips that Fox did for the premiere below, the first of which touts the episode as being one of the sexiest ever, if you're in to sexy sandwich eating that is. The third clip in the reel is by far the funniest, but any discussion involving Megan Fox's boob, no matter where it might be placed, is bound to be comedy gold, right? So enjoy the promotional clip below and let us know what you think of Megan Fox and if you're planning on watching her debut on Saturday Night Live this weekend. I know I'll be watching. And just to get you all in the spirit of things, we've included a nice little Megan Fox gallery of photos. Maybe she'll even wear some of these outfits on SNL.
[imagebrowser id=122 template=flipped]
[nggallery id=122]