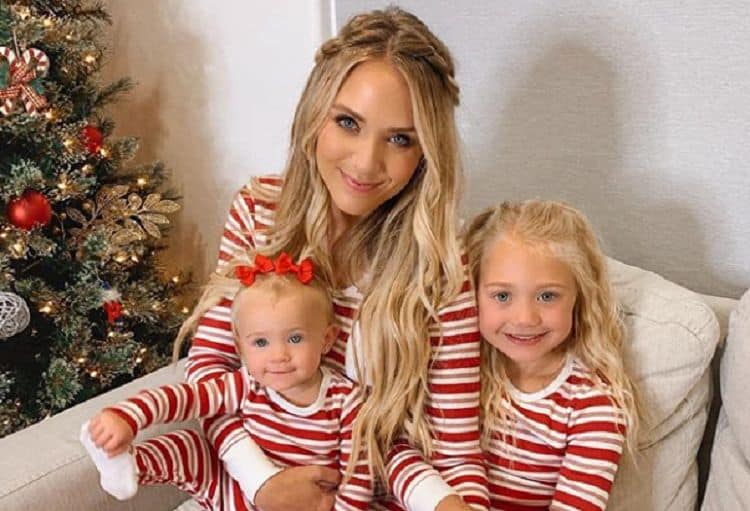 Savannah LaBrant is a popular Tik Tok influencer who became famous for her videos on Vine. She began her journey as Savannah Soutas, before marrying her husband and taking on his surname LaBrant. Who could have imagined becoming famous by being a single mom and posting videos of your everyday life and situations online? We wanted to learn more about her so we looked into her history and career and made some interesting discoveries. Here are 10 things that you may not know about Savannah LaBrant.
1. She is an important Tik Tok influencer
Savannah opened an account on the video-sharing platform Tik-Tok. She has become one of the most popular users achieving a massive collection of 15.9 million followers. In addition to this, her videos on the site have generated 1223 million likes. She has become a phenomenon on the internet wherever she goes.
2. She gained success first on Vine
Prior to getting together with Cole LaBrant, Savannah Soutas was a successful Viner. She was a single mom who posted videos of her life with her daughter Everleigh. Her content was both interesting to other single parents as well as entertaining. It wasn't long before Savannah had more than a million viewers who looked forward to the new posts that she made on the platform. Her bubbly personality and the fact that she and her daughter are both so cute endeared her to the online viewers who came across her website and then continued to keep coming back as loyal followers.
3. Her little girl is also an internet star
Savannah's daughter Everleigh has become a sensation on Youtube. She even has her own section on the site that is titled Everleigh Opens Toys. She's posted a variety of videos including a food challenge and others. Her Squishy food vs real food challenge became very popular with the online audience and she amassed 45 million views on this one video alone. In addition to this, she has over 2 million subscribers.
4. Savannah and Cole have become a successful team
When Savannah Soutas and Cole LaBrant got together it was magical. Together they have the Cole& Sav YouTube channel and they have collected more than 8 million subscribers just by uploading videos of them going about their everyday lives. They're a Christian couple, both extremely attractive and together they are raising Savannah's daughter Everleigh, who is frequently featured in the videos that they post.
5. She was a child model
Savannah started her modeling career when she was young. She grew up with this profession and she has always been comfortable in front of the camera. Her daughter Everleigh took after her mom, who had her modeling from the time that she was only 8 months old. The young star even has a fashion blog with her young friend Ava and together the kids are popular on YouTube where they have a channel that is titled ForEverAndFor Ave with a million subscribers.
6. She was with a different guy before Cole
Prior to meeting Cole LaBrant, Savannah Soutas was in a rocky relationship with Tommy Smith. When the couple was both 19 years old, Savannah got pregnant. This didn't improve the relationship as it was an on again off again situation. Eventually, they parted ways and Savannah later married Cole LaBrant. Although there appears to be a family resemblance between Everleigh and Cole, he is not her biological father.
7. Savannah is a strong woman
When Savannah was pregnant with her daughter, Smith was unfaithful to her. She had taken him back to try to make it work, but he returned to the old behavior when their daughter was only 3 years old. This was the final straw for Savannah. She was tired of being cheated on and treated badly, so she made the choice to move on with her life without Smith as a part of it. The relationship caused her a great deal of heartache, but after struggling with the situation for four years she had enough and made the choice to end the toxic relationship.
8. She is a versatile woman
Savannah Soutas started out early in life as a dancer. She began doing this when she was only two years old, but this isn't a talent that she turned into a profession. She is skilled with a camera and she used her talents to become a professional photographer. This is just one more of her many talents. She used photos that she took herself in her blogs, but she found fame as an Instagram personality and as a blogger, among other things. She is a versatile woman with a ton of talents.
9. She came from a broken home
Savannah Soutas was born on March 2, 1993, in Los Angeles, California. Her mother is Deborah Soutas, and her relationship with Savannah's father didn't work out and the two went their separate ways. Savannah was raised in a broken home along with her sister Chantelle. She talks about her parents' relationship problems in the book that she has recently written.
10. She's expecting again
After getting married to Cole LaBrant, Savannah and he were blessed with a second daughter and they named her Posie Rayne towards the end of 2019. The couple is pregnant again and they are expecting their second child together for a total of 3 kids as their family continues to expand. It looks like Everleigh is going to get a second sibling and it will be less than 2 years age difference between the babies. It will be exciting to see how Cole and Savannah integrate three kids into their wildly successful YouTube channel. With millions of viewers already we're expecting their success to only continue to grow. Savannah has come a long way in her life and it just keeps on getting more and more interesting to viewers with teh passage and time.