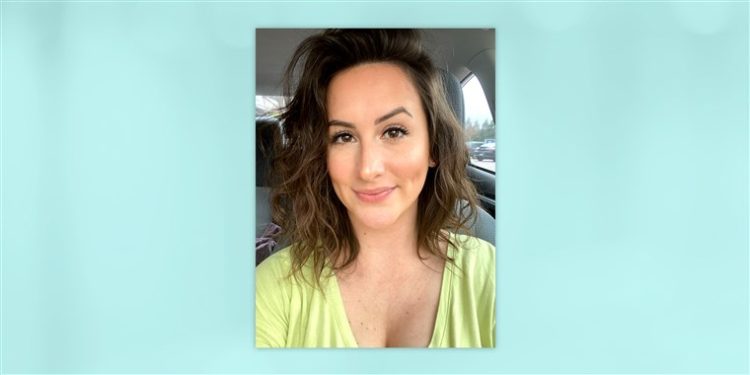 The COVID-19 pandemic has left people all over the world feeling divided. While there are some people who take the virus seriously and are willing to take all of the necessary precautions, there are others who think it's nothing more than a flu strain. When the vaccines were released, many people from the second group felt that the medications had been created so quickly that they couldn't be trusted. A TikTok user named Savannah Sparks set out to dispel the rumors regarding the vaccine and educate people on the benefits of being vaccinated. Her content quickly went viral, but unfortunately, many people are still as divided as they were before. Keep reading to learn 10 things you didn't know about Savannah Sparks.
1. She's A Lactation Consultant
There are lots of people on social media who claim to work in the medical field and spew random pieces of 'advice', but Savannah isn't one of them. She really does have a doctoral degree in pharmacy and she also works as a lactation and medical consultant.  Needless to say, she knows what she's talking about when speaking on medical matters.
2. She's Based In Mississippi
Although Savannah felt like she was doing something good by spreading information about the vaccine, there were lots of people who didn't agree. This ultimately led to her being doxxed which means some of her personal information was leaked on the internet. While we do know that she is currently living in Mississippi, it's unclear if she was born and raised there.
3. She's A Wife And Mother
Savannah is a very proud mother. She and her husband have been married for almost four years. She and her husband have one child together. Although she has posted photos of her husband on her Instagram account, there isn't much information about him other than that he is in the military.
4. She's Passionate About Human Rights
Educating people on the benefits of the vaccine isn't the first time that Savannah has used her platform to speak up about something that is important to her. She is a strong supporter of LGBTQ+ rights, the fight to end racism, and other human rights issues.
5. She Likes To Workout
She may be a wife, a mother, a full-time worker, and a social media star, but that hasn't stopped Savannah from finding the time to exercise. Savannah has been very dedicated to her fitness journey for the last year or so and she makes it a point to incorporate exercise into her regular routine.
6. She's Received Death Threats
Once Savannah's personal information made its way to the internet, she found herself in a very dangerous situation. Savannah began receiving death threats aimed at her and her young daughter. During an interview with NBC News, Savannah said that people "posted aerial photos of my mom's house on 4chan, which they paired next to a video of me and my sister dancing in her backyard to confirm that I was still at her house so they could plan to murder, rape, and kill me."
7. She Has Over 15 Million Likes On TikTok
TikTok has become really popular for its dance challenges and lip-sync videos, but more serious content has been getting love on the platform, too. In addition to having 489,000 followers on TikTok, Savannah's content has gotten 15.6 million likes and that number is increasing on a daily basis.
8. She Likes To Cook
There are a lot of people who see cooking as nothing more than a necessary evil, but Savannah genuinely enjoys it. Savannah loves spending time in the kitchen and preparing food for her friends and family. Occasionally, she'll even send pictures and videos of her dishes on Instagram.
9. She's A Football Fan
Savannah's husband isn't the only person in the Sparks household to look forward to watching football on TV. Savannah is a football fan and it appears that she especially likes to watch collegiate games. According to an Instagram post, she is a fan of Texas A&M which is interesting seeing as how she doesn't live in the state.
10. She's An Animal Lover
There are some people who only like cats, and some people who only like dogs; then there's Savannah who seems to like them both equally. She has two dogs and a cat and she loves getting to spend time with her fur babies whenever she gets the chance. Surprisingly, she has not made any of them their own Instagram accounts. Fortunately for the fellow animal lovers out there, she does post photos of them frequently.