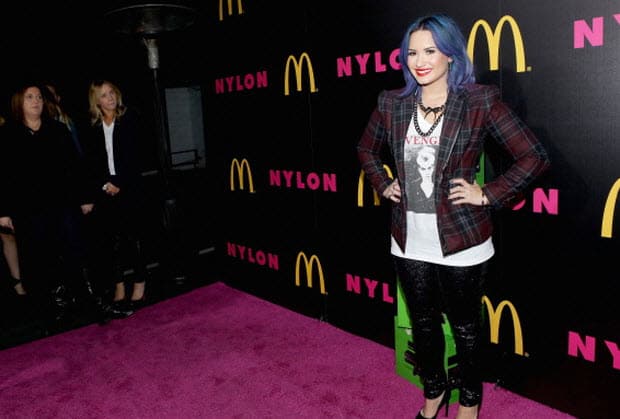 All you Demi Lovato fans may want to sit down for this. Seems the talented songbird has made some solid future plans that do not involve The X-Factor. Yes, you read that correctly. Demi Lovato is leaving The X-Factor. Don't worry. There were no harsh words exchanged and there is no bad blood. She simply has a very steady career trajectory in mind for the next few years, and those plans do not involve the show. But Demi fans need not worry. She will still be everywhere. She has no plans on vanishing.
TV Line has the story, but the main point is that Demi Lovato wants to spend all of next year focusing on her music career. She also has kicked off a pretty serious tour, and wants to ensure she is giving her all to her adoring fans. Add to that the fact that she recently released a book, it is clear to see the starlet has big things planned. It is still sad Demi Lovato is leaving X-Factor, but atleast she knows what she is doing and where she is going. Heck, how many of us can say that?
This begs the obvious question. Who will X-Factor get to take the young star's place? We will tell you as soon as any info about it leaks. We are good like that.
[Photo via Mike Windle/Getty]