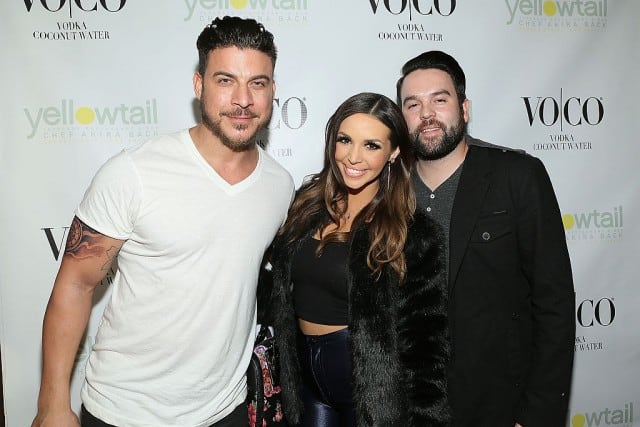 No one dreams of starting out their career on television as the woman who had an affair with a reality star's husband, a famous actor, but that's what Vanderpump Rules' Scheana Shay had to deal with. She claims she had no idea that Eddie Cibrian was married to Brandi Glanville or that she was pregnant with their second child when she was dating him, but it seems that we might not ever know the truth about this one. However, over the years she's been starring on reality television, some people have forgotten about this and moved onto other things in her personal life to focus on.
Her marriage is in trouble
Scheana Shay got married not all that long ago, and her husband decided that after the wedding it would be a good time for him to become an addict. Okay, so that's not how it happened; but it still happened. He's dealing with a painkiller and alcohol addiction, and she's dealing with it the best she can. She kicked her husband out right after they got married and made him get help.
VP Rules is not her first television series
We've seen her on several television shows, and we are not talking about the times she's made an appearance on The Real Housewives of Beverly Hills as staff for Lisa Vanderpump. She has guest starred in shows such as Greek, Jonas, 90210, The Hills, Victorious and even Femme Fatales.
She's not afraid of confrontation
She has been in the center of confrontation on numerous occasions, and she handles herself quite well. She might get out of hand at times, but she is not one to run off and cry for the cameras.
She's not everyone's favorite
When she was the new girl at the restaurant, no one wanted to be her friend. She was friendlier with the guys than the girls and they didn't like that. It took a while for everyone else to accept her.
Rumors create a stigma
Scheana Shay claims she did not know Eddie Cibrian was married, but that doesn't change the fact that she still had an affair with him. She now has that rumor and reputation follow her everywhere, as many of the girls on her show are quick to accuse her of being a homewrecker when they are angry with her.
Be sure to check out Vanderpump Rules Mondays at 8 pm on BRAVO
Photo by Getty Images