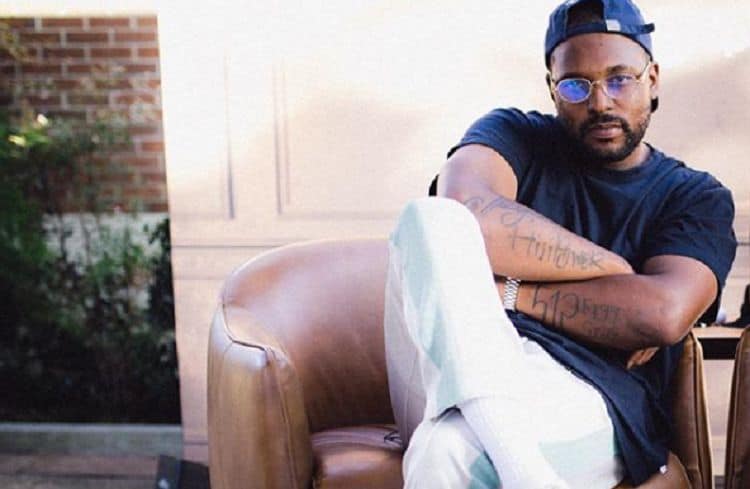 If you have been following rap music for the past few years, you most definitely must have heard of Schoolboy Q. His third album took the top spot both in Canada and US charts, but his life has not always been this successful. From prison to drugs to prosperity, Huck Magazine, tells us more about Schoolboy Q and here are ten facts to sum it up.
1. He has millions of fans
Most people will boast of having 300 likes on a photo they post on Facebook thinking they must be popular. Well, Schoolboy Q does not get hundreds of likes; he gets thousands. Moreover, he has 2 million followers as revealed on his Facebook page and which has over 2 million people liking it. On Instagram, the love from his fans is much more evident going by the number of likes some of his posts; even getting to over 180k likes. This particular social media platform also has 2.5 million followers, and with such a fan base, it is no wonder that his career has been on a meteoric rise.
2. He is grateful to have a music career
"Count your blessings and name them one by one" is the advice anyone who understands loss will give you. Schoolboy Q knows what it means to be at the lowest point in your life and then have another chance come your way. Now that he has matured and realized his earlier ways were leading him down to hell, Schoolboy Q knows that his music career is a blessing. According to him, a black person in America having a career is rare, and for it to be as successful as his, then it is mind-blowing.
3. He joined a gang at 12
At 12, you are at a point of self-identity crisis, and the decisions you make can determine the path you take. For Schoolboy Q, he could not stick to playing football alone. Therefore, he thought joining a gang would ensure he utilized his free time best. By the time he was 16, the rapper had taken a turn for the worst by entirely focusing on gang-related activities. Crime never pays and his actions caught up with him when he was arrested for "home invasion" charges at 21.
4. House arrest took him to down music path
Imagine being made to sit in the house all day for three months while you are used to life on the streets. To make it worse, three months before house arrest, Schoolboy Q had spent three months in jail, so his idea of freedom had long been erased. Luckily for Schoolboy Q, when he was under house arrest, all he could think of was writing rap music lyrics. Top Dawg Entertainment knew the man was talented and they signed him to their record label to join artists like Kendrick Lamar, Jay Rock, and Ab-Soul. He continued his focus on music and in 2008, Schoolboy Q released his debut album titled "Setbacks."
5. He was a drug addict
Depression and stress can take a toll on anyone, and people end up doing desperate things. Schoolboy Q has been through it all, including going to jail, so it is during one dark moment that he decided to seek comfort in drugs. He got so deep into drugs such as Percocet and Xanax that every day before 2 am, Schoolboy Q he would take two cups of Sprite and promethazine for that much-needed kick.
6. A single mother raised him
In a perfect world, we would have white-picket fences surrounding our houses, and every family would have two parents raising their children. Unfortunately, here in the real world, nothing is ideal, and Schoolboy Q's mother had to raise her son on her own. However, that did not deter her from ensuring that her son got the best out of life. Despite working from midnight till 8 am, she still got home on time to wake Schoolboy Q up and get him on the school bus.
7. He believes in giving his best
Your upbringing mostly determines your character, and Schoolboy Q's mother was so tough on him that he ended up having thick skin. When Schoolboy Q was through with making his Blank-Face album, he recorded three other albums. However, before he could release them, he thought they were not good enough for his fans, so Schoolboy Q threw them away. So determined is he to give his best that he did not mind forfeiting the funds he had used up in his recordings. After all, he knew that he could still go and make another album.
8. He is a proud dad
Some children are born into homes where they end up being unwanted. However, two girls who have been fortunate enough in landing father of the year have to be Joy and another 7-month old daughter. Schoolboy Q had always wanted to have an all-girl family since he was a little boy and thank heavens that his wish was fulfilled. So much is he proud of his two girls that he would like a third daughter as he said during an interview with Rap-Up.
9. He homeschools his daughter
When you become a parent, everything you do revolves around your children because you want what's best for them. Schoolboy Q kept track of his daughter's performance and realized that not only was it down, but she also was anti-social. He, therefore, decided to pull out her out of the traditional schooling system to homeschool her. Schoolboy Q tells Vibe that Joy has improved so much she is learning at the sixth-grade level, yet she is a fourth-grader.
10. He is net worth $4 million
The entertainment industry has always been a goldmine for those who can keep their head in the game. Schoolboy Q has proven to be a rapper to watch out for and for someone willing to discard three albums all because he believes they are not of the highest standards, then we should expect him to amass loads of cash from topnotch quality music. According to Celebrity Net Worth, his net worth is at $4 million, and with a promising future, it will rise; that much we expect.