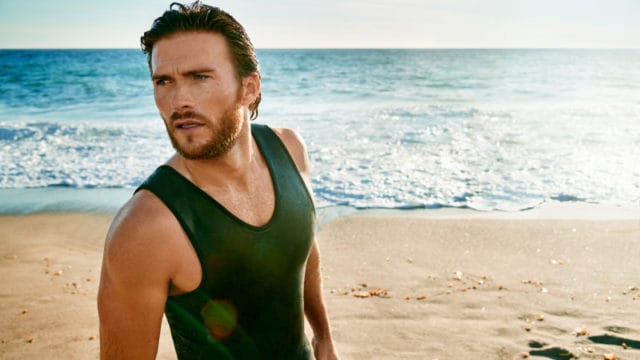 No matter if you hear it a million times in a year or more it's still hard to think of celebrities being down to earth people. If you pay close attention to Scott Eastwood and what it's like to live an adventurous lifestyle however, you might get a different perspective that could at least help to give you an idea of just who real their lives are at times. Obviously they're not all like Scott as some folks tend to take their fame and glamour to such excessive levels that they tend to think they're miles beyond the average person. But after learning just what Scott had to go through in his life to get to where he's at now you might think twice about harboring any idea that he's been a spoiled rich kid all his life. His hardships haven't been the same as others to be certain, he did have a famous father that was around when he was growing up and he did have things somewhat easier than some folks.
But he had to work for what he had as well, and despite the fact that his father, you know, Clint Eastwood, guy that did Dirty Harry and all that, was in his life continually, Scott still had to earn what he got and had to endure the many lessons that fathers teach their sons as they grow up and start making their way into the world. He didn't get an easy, entitled life at the hands of his father, which is perhaps why he respects him so much to this day. It could also be why he values his life spent doing as much as he can to make it feel as though he's fulfilling his dreams with every waking moment.
Growing Up
Scott was, to put it mildly, the result of an extramarital affair between his mother and father. Clint was married at the time and as a result Scott's birth certificate had his mother's name, Reeves, without Clint being on it at all. Despite that Clint was there for his son to teach him, help raise him, and be the best father he could. He wasn't cruel but he wasn't the type to coddle his boy either. Scott can remember more than once when his father would say things like:
"Are you gonna keep busing tables the rest of your life, or are you gonna go work hard and create something?"
If you close your eyes you can hear Clint saying something like this can't you? That old, grizzled voice and the customary squint that Scott has inherited would be in place and he'd look almost as if he was disgusted with you at that particular moment. But according to Scott his father was a good man, tough, but definitely capable of being able to show Scott the ropes and remind him that there was no such thing as a free ride in life. This would extend to acting as well.
Acting Career
Scott never really planned to be an actor, deciding that he would give it until he was 30 before trying to go out and do something else. But lo and behold he's now 32 and his career is ramping up to incredible heights. Not only has he managed to star in a few of the greatest films in the last few years but he's already being looked at for other roles as well. Pacific Rim: Uprising, might not have been the absolute best test of his skills, but The Fate of the Furious was definitely a good fit for him, and any roles that might be coming up eventually could definitely find ways to utilize his talents in a very interesting way. He's not even averse to working with his father, as he's stated:
"I'm a massive fan of my father. He went from movie star to director and really had an evolution—telling different kinds of stories. I really admire him. I'd love to do another movie with him before he's done doing movies—I'm trying to find a great piece of material we could do together."
Free Time
This is something that Scott is getting less and less of as his career continues to ramp up, but he gets out as much as he can in an effort to do what he enjoys. Be it flying a helicopter just for the joy of it, surfing the big waves in San Diego or other parts of the world, or going diving/tuna fishing with friends he's always up for something. At this time Scott is leading a very active and yes, adventurous lifestyle that he's felt would be the end of him a time or two. But he's had fun doing it so far and it doesn't sound like anything is going to slow him down. And for all that, he's still a nice and very down to earth guy.
Quotes via Men's Journal