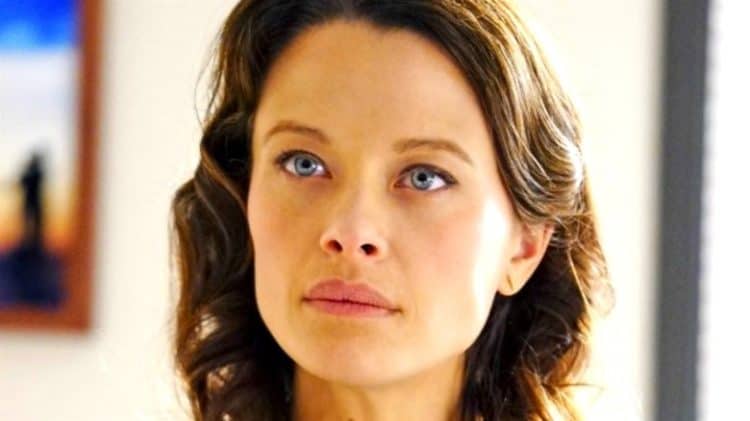 Scottie Thompson is lovely. She's talented, she's a fan favorite, and she's been on television more than most. Her talent is unparalleled, and her fans are always excited when the young actress takes on a new role in a movie or a television series, but it is her role in NCIS that is her most famous. She spent years on the show coming and going between episodes. She played the character Jeanne Benoit, and she quickly became a favorite even if she was only around a season at a time nearly a decade apart. Her role is memorable, and she's quite talented. She's been making headlines again lately, and fans want to know more about her.
1. She's an 80s Girl
Scottie Thompson was born Susan Scott Thompson on November 9, 1981. She was born in Richmond, Virginia. She grew up in the area with her family, but she doesn't speak much about them. Her personal life is one she's not nearly as comfortable discussing as her work life.
2. She is a Dancer
Growing up, she spent the vast majority of her life learning to dance. She attended the Collegiate School, and it was there that she learned to focus on things that made her happy. Modern dance, ballet, and jazz are some of the things that always brought joy to young Scottie Thompson, and those are the things she spent her life focused on growing up.
3. She is a Harvard Alum
Following her early education, she took some time to go to college. She attended university at Harvard. It is from there she graduated with a degree in Performance Studies as well as Literature. She also focused heavily on French while she was there. It was an important part of her life.
4. She Worked in PR
She did not go immediately into acting when she graduated from college, however. She took some time to go into the workforce to see what she wanted to do with her life. One of the first things she did upon graduating college was take on a role with Hasty Pudding Theatricals. She took the job in 2003 and worked for them as their publicity manager.
5. She Worked as an Editor
Following her time as a publicity manager following college, she did some editing work. She worked for a company called "Let's Go Travel Guides," where she is credited as an editor. She even gets to take some of the credit for being the associate editor on a travel book all about Vietnam. What a fun thing to get to say.
6. She Went to Ballet School
Prior to her foray into the world of college at Harvard, Thompson took some time to professionally study ballet. She was accepted into the Richmond Ballet where she spent years learning, working, and growing with some of the most talented young ballet dancers in the country. Following her high school graduation, she toured with the company for a year prior to starting her college experience.
7. She is Thankful
Scottie Thompson is a woman who knows and understands that gratitude will get you everywhere in life. She posts regularly on Instagram about the powerful nature of being grateful each and every day because it gives you the power to receive. She is very in tune with herself, with nature, and with the things that are important to her.
8. She is Very Private
You will not learn much about Scottie Thompson if you don't already know her. Her social media is not filled with personal information. She does not discuss her personal life with anyone. She keeps to herself, and she knows that there is power in not sharing her life with so many people.
9. She is a Sister
She might not talk about her family often, but we do know that she comes from a large family. Her parents had four kids. She is one of two girls, and she and her sister have two brothers. They all appear somewhat close in age if her photos on Instagram are any indication of how close they actually are. Either way, her throwback photos of them on Easter when they were kids are everything adorable.
10. She's a Fan of the Outdoors
Take a look through Scottie Thompson's Instagram profile and you will learn that she enjoys being outdoors. She is outside as often as possible, and she is happy to share a beautiful scene in nature with her followers. There is something so magical about being outdoors, and she has found that magic and works hard to make it her own.