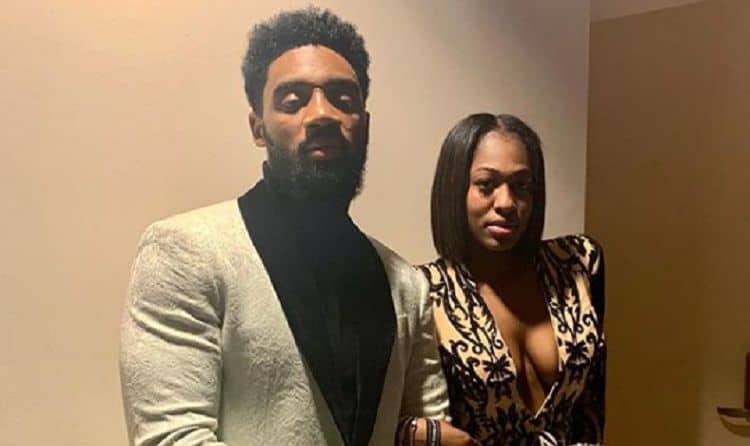 Love and Hip Hop Atlanta fans know Scrapp DeLeon as well as any beloved character. His dramas and struggles are familiar to most. Between his music and his family, Scrapp brings a lot to the table for the show. Of course, it wouldn't be a very good show if nothing ever happened. LAHHA is famous for the big personalities and bigger problems that arise in the dirty south music scene. Atlanta is never short on action and larger-than-life musician Scrapp DeLeon fits right in.
1. Family Drama
Scrapp DeLeon has plenty of drama in his life with Love and Hip Hop Atlanta. However, for him, the drama is natural and you might say it runs in the family. His mother Karen King has been a source of trouble for him in the past. She allegedly hired Scrapp and his brother to kill her live-in boyfriend at one point, and the three of them were accused of kidnapping, assault, and attempted murder. Karen has also been accused of plotting to kill Scrapp. We're not sure how much of this is real and how much is played up for the show. Either way, Karen certainly isn't averse to encouraging her kids to start some big drama.
2. On & Off
Scrapp disappeared from the show back in 2016 due to his unfortunate arrest for drug trafficking. The charges stemmed from 2014, but it took a further two years for him to be tried. He was in jail for two years and only recently got out in 2018. However, he was initially sentenced to five years with fifteen years of probation to follow. Apparently his good behavior or star status got him a reduced sentence. LAHHA fans were glad to have him back. Since getting out of jail, he's become a central feature on the show as a leading man instead of his former recurring (not-starring) role.
3. Lots of Family
As one of Karen "KK" King's children, Scrapp would have plenty of family drama even if they were totally normal (not on TV). Karen has six children, the boys Stayready , Scrapp & Sas, and the girls Divinity, Cheyenne & Nicole. That's a lot of sibling rivalry to go around in any family. Additionally, fellow rapper Dolla is his cousin. Karen considers Dolla, a member of the immediate family on par with her sons.
4. Dolla's Death
Scrapp was there when Roderick Anthony Burton II known as Dolla was shot and killed. In 2009 by 23-year-old Aubrey Louis Berry. The shooting, which happened around three in the afternoon may have been connected to Dolla's gang affiliation. Unfortunately, he was associated with the Mansfield Gangster Crips. Berry claimed in court that he'd argued with Dolla at a restaurant and that he and two other men had followed him in their car. This lead to another confrontation where he thought Dolla was reaching for a weapon, so he shot first. Whatever happened, it is never easy when someone you grew up with dies. It's much worse when it occurs violently right in front of you.
5. His Son & Baby Mama
Along with is on again off again girlfriend for the last decade Tia Becca, Scrapp has a son named King. Though Tia has several other children, only King is from her relationship with Scrapp. The couple has been through a lot together, and Tia has been mostly supportive if a little controlling. Tia broke up with Scrapp in 2016 after discovering he'd had an affair behind her back.
6. Bilingual
For obvious reasons, Scrapps' Twitter page was inactive for a couple of years while he was in jail. However, once he came back, he began posting again. It's a good thing Twitter has embedded translation software though because all the 2018 posts are in Arabic. We assume this means he's bilingual. We couldn't establish whether he's always been bilingual, or if this was something he applied himself to learn in his time away from society. Like many, he may have become more religious in jail, and as a Muslim, that means working on his Arabic.
7. A Brother Steps Up
Scrapp has always been close with his brother SAS. The two were arrested together in 2012 and the time apart obviously effected SAS who commented about it to VH1 . During his incarceration, the two spoke daily, and SAS stepped in as a surrogate father to Scrapp son King. Doubtless, having an uncle who was there for him helped the boy get through a tough time while his dad was away in jail. SAS also spoke out about the fact that Scrapp was in a maximum-security prison despite his relatively minor charge because he was considered a higher risk for being famous.
8. Speaking Up
It's obvious his time in jail changed him. That's always the case. After getting out, he has spoken out publicly about religious oppression in the jail system aimed at the Islamic faith. For those who aren't familiar, Islam has a rigorous prayer schedule with five mandatory prayers each day. Worshipers must face the correct direction and pray at the exact right time. That's not the only thing Islam asks of it's faithful, but prayer is one of the most important parts of any religion.
9. Tommie Lee
The "other woman," in Scrapp life has been a point of contention for him and Tia more than once. Rumor has it that the pair have been seen together again in January, but Tommie denies it. It's no surprise that she doesn't want to be associated in public since Tommie has had her own legal troubles lately. In fact, she may be facing up to fifty-four years in jail on felony child abuse charges. She's been court-ordered to stay away from her child. It's hard to have a relationship when someone might be in jail for several decades. It seems likely Tommie won't be what Tia and Scrapp fight over much longer.
10. The Other Other-Woman
Infamous ladies man Scrapp isn't going to fall right back into Tia's arms, or so it appears. He's also been connected to Moniece Slaughter as well this year. Tia lashed out at him for it publicly so hard security had to step in.
Final Thoughts
Controversial or not, people love Scrapp and his music. Fans enjoy the ladies man and all of his baby-mama drama. Scrapp always has something going n and at least one of his favorite ladies around. Whether you're a fan of his music or LAHHA, Scrapp isn't going anywhere, and you'll be able to see plenty more from this "Natural Born Leader."