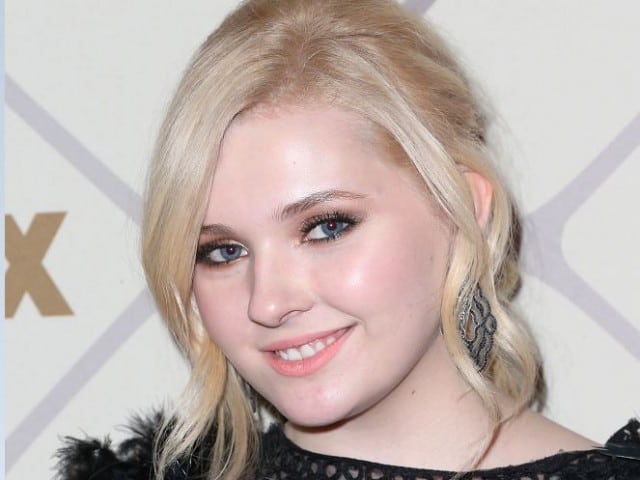 ABC has its dance floor all setup and is ready for some Dirty Dancing. The network has ordered a brand new, three-hour musical TV movie based on the original 1987 film, which starred Patrick Swazye and Jennifer Grey.
Unlike NBC's The Wiz Live, which was a major critical and ratings success for the Peacock, or FOX's upcoming Grease Live, ABC's Dirty Dancing will not be a live production but, as stated above, a three-hour, movie musical. FOX will also be attempting this same feat with its upcoming Rocky Horror remake.
Additionally, while we know the format of ABC's Dirty Dancing, we also know one of its leads as well. It was announced that Scream Queens actress Abigail Breslin will take on the role of Baby, Grey's character n the original film, who ABC describes as "an innocent young woman in the early 1960's who vacations with her affluent parents and siblings in the Catskill Mountains and falls for the resort's working-class dance instructor."
Executive producers on ABC's Dirty Dancing include Allison Shearmur (The Hunger Games) and Eleanor Bergstein, who also wrote the screenplay for the original film. Jessica Sharzer (The L Word) will pen ABC's musical adaptation, with Wayne Blair (The Sapphires) serving as the director. Furthermore, Dirty Dancing's music will be done by Adam Anders and Peer Astrom (Glee), and Andy Blankenbuehler (Hamilton) will be the musical's choreographer.
There have been many attempts over the years to re-capture the magic of the original Dirty Dancing, including the movie's 2004 "sequel," Dirty Dancing: Havana Nights. Additionally, there was a quickly cancelled television series in 1988, and there has been a stage musical of the iconic film as well.
Photo by Frederick M. Brown/Getty Images