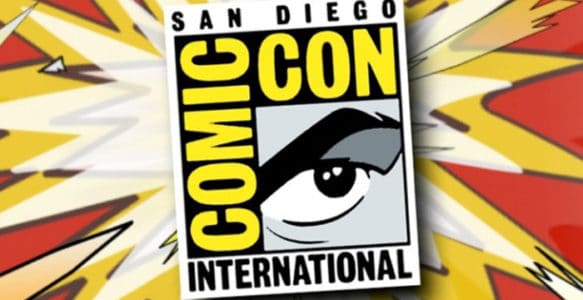 The San Diego International Comic Con returns the San Diego convention Center 19 – 23 July 2017.  In another column we discussed the highlights of who's going to be there.  Now let's take a moment to look at who's missing and whether or not to be concerned.
Joss Whedon is skipping the Comic Con this year.
The man who gave us Buffy the Vampire Slayer, Firefly and two Avengers movies is skipping the SDCC for the first time in about 15 years.  Mr Whedon issued a statement to this effect a few weeks ago.   Will fans of the Browncoats and Buffy's Scooby Gang be disappointed to note Mr Whedon's absence? No doubt.  But don't worry.  He's off doing some great work that we'll all get to see in a few months when Justice League hits theaters in November.
Justice League is a major tentpole for Warner Bros and the DCEU.  Zack Snyder stepped back from the film several weeks ago in the wake of an immense family tragedy.  Mr Snyder and Warners asked Mr Whedon to step up and complete Justice League.  The third week of July will be a crucial time for reshoots, effects work, editing, post production and everything else going into getting this film ready for audiences.  Not stopping that work for shutdown, travel, con appearances, more travel and restart, just shows that Mr Whedon, his cast and crew are taking their roles in getting a great final cut in front of audiences with all the seriousness fans would want.
Star Wars is skipping the Comic Con this year.
Lucasfilm will have a booth on the convention floor, but there will be no trailer reveals, no director and cast panels, nada.  Is the something to worry about?  Absolutely NOT.  The last time a Star Wars movie held a panel at SDCC, fans walked out on Kevin Smith!  Heck, even Mr Smith said he wanted to walk out of his own panel.  And eventually he did mosey on over to see what J. J. Abrams, Kathleen Kennedy and the cast of Star Wars VII: The Force Awakens had to show and say.  Kevin Smith is a geek icon comparable to Joss Whedon, the Late Leonard Nemoy and Ronald D. Moore.  But when J. J. Abrams wrapped his panel and invited everyone to take a stroll for pizza and more Star Wars, everyone followed.  It sucked all the air out of the whole convention hall, like an airlock blow-out on Stanley Kubric's 2001: A Space Odyssey.
So, Star Wars skipping the SDCC actually gives the rest of the exhibitors their own moments in the sun.  Besides, there's a little thing called D23, a few exits up the I-5 in Anaheim, CA, where Disney is throwing their own convention the week before SDCC.  So, we can anticipate the Force will be strong there, and fans will get all the news they could want.
Also, notable in their absence from the schedule are Thor, Black Panther, Avengers, Blade Runner 2049, and the entire DCFilms division of the DCEU.  Thor and Black Panther are listed, but not scheduled.  And regarding feature films, really none of the important upcoming ones — like Kingsman, and Atomic Blonde — have made the schedule, yet, either.  But don't worry.  The final list of panels is expected as late as 9 July, so fret not, readers. Fret not.
Save