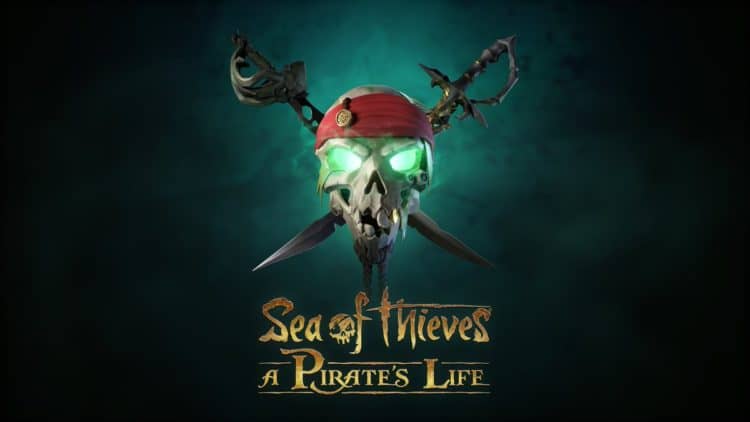 You heard that right, folks! Rare and Xbox are partnering up with Disney to provide Sea of Thieves players with a brand new (and incredibly surprising) crossover with the one and only Captain Jack Sparrow and Davy Jones! This announcement was revealed at the Xbox & Bethesda Games Showcase and was one of many announcements that Xbox made at the presentation. While many players were certainly expecting to see some bits of news regarding Sea of Thieves Season 3, but I don't think anyone was expecting this exciting announcement! It's awesome to see Sea of Thieves get a really big crossover, and this will hopefully bring a lot more well-deserved attention to the game. So, what do we know about the Sea of Thieves x Pirates of the Caribbean crossover?
What is it?
So, what exactly does the Sea of Thieves / Pirates of the Caribbean crossover entail? Well, according to the Sea of Thieves website: "Free to all players as part of our Season Three update arriving on June 22nd, this unforgettable adventure takes place over five Tall Tales charting a new threat to the pirate way of life from beyond the horizon. After rescuing Captain Jack Sparrow from an unfortunate predicament, you'll set sail alongside him to uncover secrets, encounter characters old and new, and clash with surprising enemies as you explore the Sea of Thieves – and visit some new locations that'll be familiar to fans of Disney's Pirates of the Caribbean film franchise and the theme park attraction." So, this crossover seems to be a long way from just being solely a cosmetic event, and actually includes a whole new story that follows the player as you rescue Captain Jack Sparrow and follow him on his adventures. Here's what the Sea of Thieves team had to say about the experience of working with Disney on this Sea of Thieves crossover: "We've worked closely with the Walt Disney Games team throughout this whole process, crafting an original story which brings out the best elements of both Sea of Thieves and their beloved Pirates of the Caribbean franchise. To see iconic characters like Jack Sparrow and his crew represented in Sea of Thieves' unique art style, interacting with our own pirate universe – it's been such an amazing experience to bring this whole thing to life and we can't wait for you to dive in."
When Does it Come Out?
Captain Jack Sparrow and Davy Jones will be entering the world of Sea of Thieves on June 22, which – at the time of writing this – is nine days from now, so you've got about a week and a half to purchase the game if you haven't already, subscribe to Game Pass if you haven't already, or continue doing what you've been doing if you're already playing Sea of Thieves! This Pirates of the Caribbean crossover with Sea of Thieves also marks the beginning of Sea of Thieves Season 3, which "also shakes up the Sea of Thieves as new enemy types featured in the Tall Tales spill out across the world. Skeletons and sharks are no longer your main concern as swarming Sirens, darting Phantoms and brutish Ocean Crawlers surge across the seas. Even if you do manage to overcome the looming threat to the pirate's life, it'll never be quite the same again!" While there aren't a ton of details outside of what was mentioned above, the Sea of Thieves team does say that there will be plenty more details soon as we get closer to the launch of Sea of Thieves: A Pirate's Life, and to keep an eye on the Sea of Thieves social channels up until June 22, when you'll be able to jump in and test the waters of this new Sea of Thieves crossover with Disney's Pirates of the Caribbean.
While this announcement certainly came as a shock to many, I think that this Pirates of the Caribbean crossover with Sea of Thieves will bring a new life to the game, both in terms of content as well as playerbase. Sea of Thieves has certainly grown in popularity since its initial release back in March 2018, but the fact that it's become such a big hit to gain the attention of Disney is massive. Sea of Thieves is definitely some of the most fun that I've had in a video game, especially because there's so many different ways to play, and now with Captain Jack Sparrow making his way into the game (hopefully with a jar of dirt), I can only see it getting better from here!