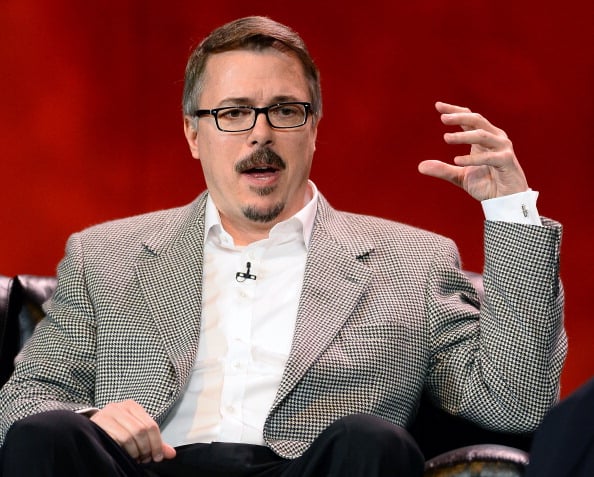 Even though 2014 is now well under way, it's still fun to look back at the amazing year of TV that was 2013. There was so much great television on the airwaves this past year that it's really hard to rank what was the best or most popular show out there. However, according to Google, these 10 TV shows were the most searched for during 2013, and it's not hard to imagine why they were.
Photo by Ethan Miller/Getty Images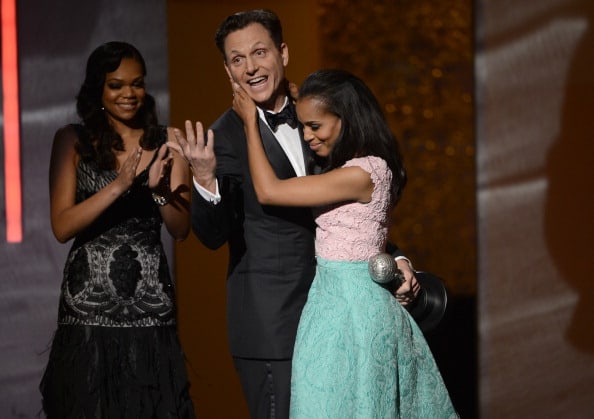 10. Scandal—While I cannot call myself a Scandal fan, as a devoted viewer of Grey's Anatomy, I can understand the appeal of Shonda Rhimes' twist-filled, "OMG"-style storytelling. Rhimes is known for creating TV moments that trend on Twitter for hours after an episode airs, and since there was barely any week that I didn't read about something Scandal-related in TV news, it's no shock as to why the ABC drama would crack this list.
Photo by Kevin Winter/Getty Images for NAACP Image Awards
9. Castle—Like Scandal, Castle is another ABC drama with a rabid fan base, and thanks to Castle's proposal to Beckett at the end of season five, there was a lot for Castle fans to talk about online this past year. Not to mention, the show has been gaining more and more new fans thanks to repeats airing on TNT, another component to the series' internet popularity.
Photo by Alberto E. Rodriguez/Getty Images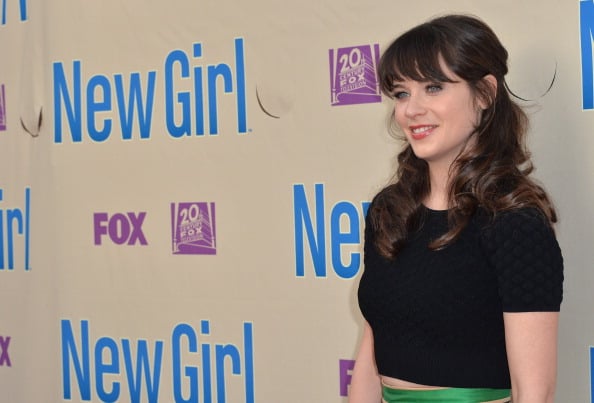 8. New Girl—When looking at the most buzzed about TV moments of 2013, you'd be hard-pressed to find one more vigorously discussed than the kiss shared between Nick Miller and Jess Day on New Girl, a kiss so infamous that it is simply just called "The Kiss." That kiss, along with the New Girl writing team hitting its creative stride, is the main reason why the Fox sitcom was so searched for during the past year.
Photo by Alberto E. Rodriguez/Getty Images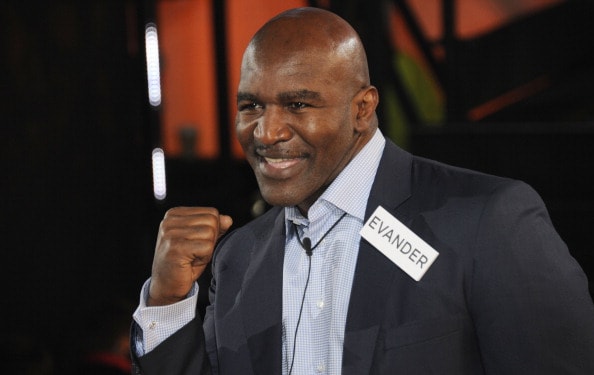 7. Big Brother—The reality show, which just had its 15th season, still generates a lot of fan interest due to the colorful and interesting personalities that conflict with each other on the show. Plus, viewers are treated to exclusive online content that they can't find on the show.
Photo by Stuart C. Wilson/Getty Images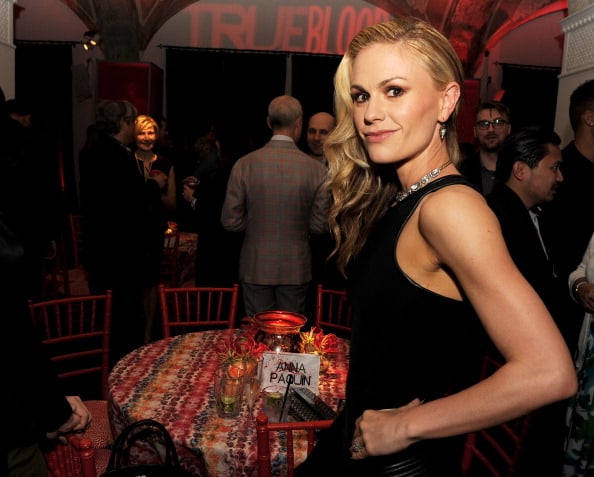 6. True Blood—Many critics claimed that the HBO supernatural drama's sixth season was a return to the campy, outrageous fun of the show's second season. Furthermore, True Blood's seventh season, coming this summer, will officially be its last, which has probably caused an influx of fans to search the web for any bits of news that they can find on how the series plans to end its run.
Photo by Kevin Winter/Getty Images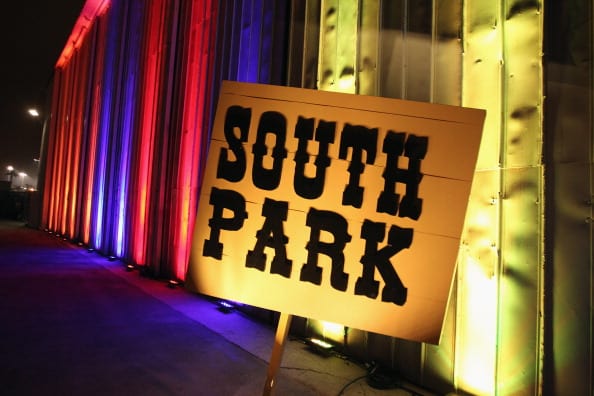 5. South Park—South Park's latest season (the show's 17th overall) initially received mixed reactions from devoted fans. However, the show's Game of Thrones-spoof trilogy, which also poked fun at Black Friday and the console war between PS4 and Xbox One, reinvigorated South Park fans' passion for the series and let the show go off on hiatus on a good note, which could be one of the many reasons why it ranks so highly on this list.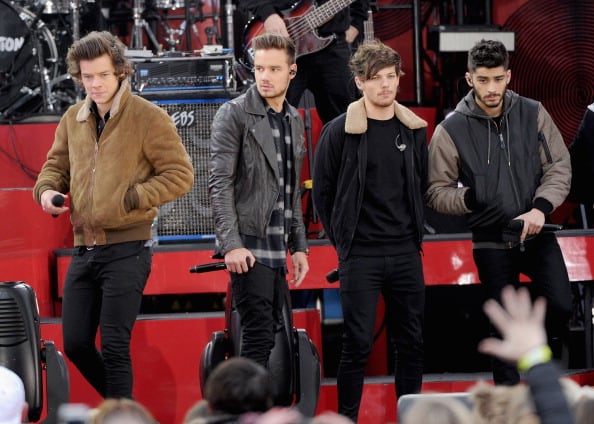 4. Good Morning America—The morning news show has been around for decades and always features an impressive lineup of guests, whether they are actors, musicians, athletes, or other types of celebrities. And what do you do if you miss your favorite celebrity's interview or performance on Good Morning America? That's right: you look it up on the internet the next day.
Photo by Jamie McCarthy/Getty Images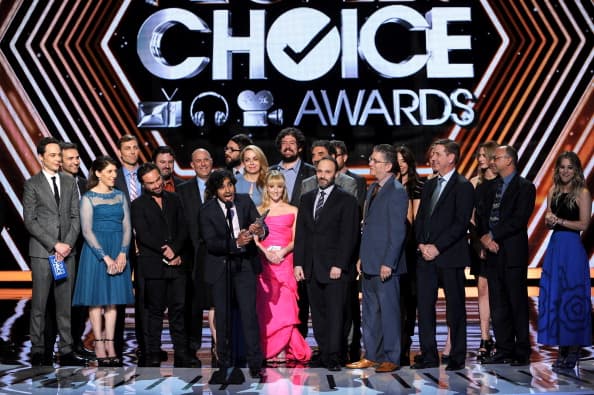 3. The Big Bang Theory—The Big Bang Theory being near the top of this list makes complete sense. The show is consistently the most watched program on network TV, has garnered numerous Emmy nominations, and has a very adamant and tech-savvy fan base. You don't have to be Sheldon Cooper to figure this equation out.
Photo by Kevin Winter/Getty Images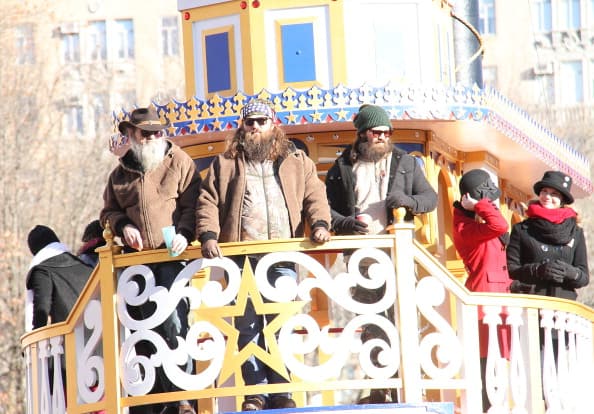 2. Duck Dynasty—A&E's Duck Dynasty is one of (if not the most) watched cable show on TV. Millions of viewers flock to their TVs to watch the Robertson family, and the recent controversy over Phil Robertson's comments in GQ just provides even more reason for why the show would be one of the top two most searched TV programs online this year.
Photo by Jamie McCarthy/Getty Images
1. Breaking Bad—The most vehemently talked about show on TV this year also takes the top spot when it comes to being the one that is most searched for online. With countless people discovering it on Netflix or through friends' DVD sets, Breaking Bad has become a real TV phenomenon this year. Furthermore, Breaking Bad produced one of the best final seasons of television ever to air and was one of the few things in 2013 that truly deserved all the hype that it received.