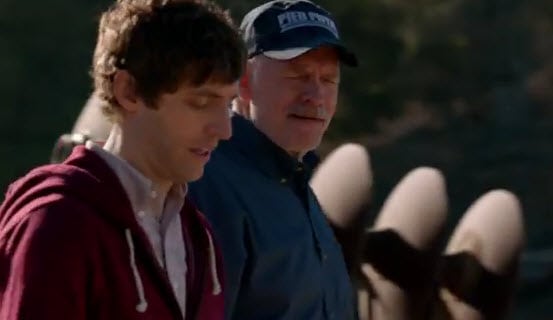 Are you all as excited about the new Mike  Judge show Silicon Valley as I am? Chances are, probably not. Mike Judge is sort of a cult hero among nerds, and his former work stands as a testimony to just how funny the guy is and how spot on his satire is. We have talked before about his new show, Silicon Valley, and we showed you the teaser trailer. Judge has done perfect satire of working at an office before (with his film Office Space), he has done perfect satire of teens, he has done a perfect satire of Texas life, and he has done a great satire of how the world could turn out of idiots continue to control it. Now, he has his satire sites aimed on the nerds of Silicon Valley, and this has cult status written all over it already.
As you guys know, we tend to try to avoid some of the more adult subject matter on this site, as we have a very broad audience. Â Silicon Valley will be an HBO show, so you know that means some of the humor will be a bit risque. See below:
Check out the second trailer for new Mike Judge show Silicon Valley here.
I can tell you this, right now. This is easily one of the shows I am most looking forward to in the immediate future. If this even is a fourth as funny as Mike Judge's past work, I will be a die hard fan of this show for as long as it runs. And long may it run, my friends, long may it run.
[Screencap via HBO]