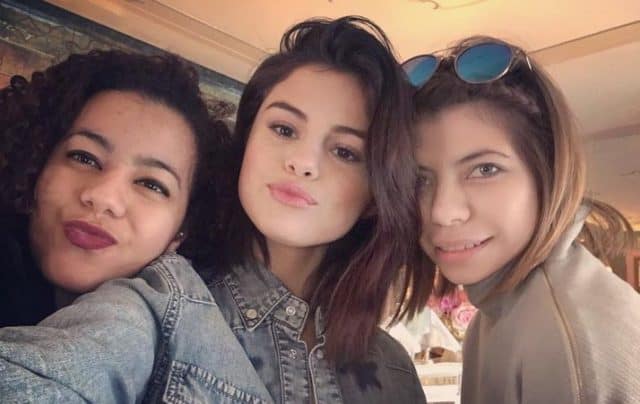 Selena Gomez has a way with words, or should we say pictures.  The singer/actress has been in the news all weekend amid speculation that she's in a relationship with another musical star The Weeknd.  While all was simply speculation for about three days, Gomez posted an Instagram shot that all but confirmed the two were an item.   According to EOnline
Amid a trip to Italy with The Weeknd, the 24-year-old songstress shared a video of her "Starboy" beau on Instagram as they traveled through the canals of Venice via boat. While the video showed very little aside from a stoic Weeknd sporting shades in a black and white filter, it was Gomez's caption that did all the talking–this woman has hearts in her eyes. However, the video was deleted shortly after.
Since the video was deleted people were still unsure.  And even after the two were caught kissing by the paparazzi there was still some shred of doubt.   However, it's pretty obvious from the latest social media pictures that this thing is real
"They are taking things slow and getting to know each other," a second source echoed. "Selena was focusing on getting herself back together and The Weeknd was just getting out of a relationship [with Bella Hadid], plus putting out his new album."
The only thing we can collectively ask now is, "what's Justin Bieber going to say about all of this?"  I'm pretty sure that the world is waiting for some sort of social media response from Bieber.  That or a potential ring bout between he and The Weeknd.
All I can really say is good for Selena Gomez.  Seems she's taken a fair amount of flack when in reality she's just a young woman trying to be happy.  That task is quite difficult when you're one of the most followed celebrities on the entire planet.  Good luck to the two even though we all know it ain't lasting.
Here's the photo that clinched everyone's assumptions about the relationship being real.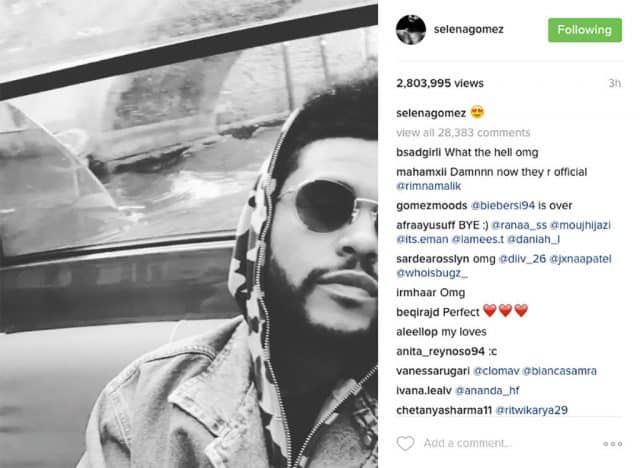 Save